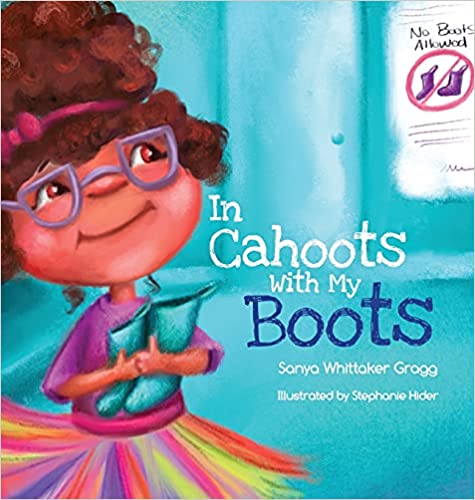 BOOK REVIEW
In Cahoots with My Boots by Sanya Whittaker Gragg

In Cahoots with My Boots is a delightful story that every child can relate to because most children are emotionally attached to their toys, blankets, or other stuff. In this book, a cute girl Saniyah loves her boots, she wears them every day, even at bedtime. She believes that boots have special powers, and When she wears them, she feels strong and confident. The problem arises when she starts new school and boots are not allowed there. It's interesting to read how she adjusts in school without boots and learns that confidence and courage come from within.
This book has a beautiful message, and its bold text and happy illustrations will keep your children captivated throughout the book.
This adorable picture book helps children to outgrow attachment and gain confidence.
Perfect for3+
This book is available on amazon.