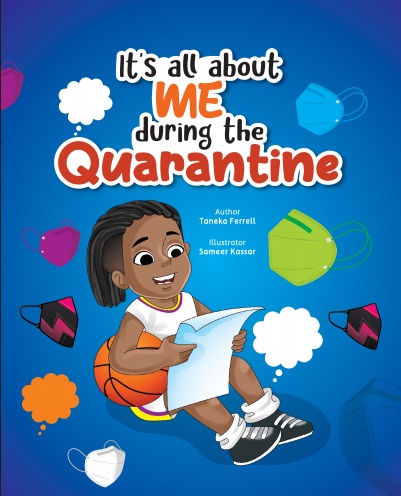 BOOK REVIEW
It's All about me During the Quarantine By Taneka Ferrell
It's All about me During the Quarantine encourages children to discover their unique talent, strength and empowers their young minds to dream big.

It's been difficult for children to stay home during this pandemic, not being able to go to school. But this book shows an optimistic approach and inspires children to discover their hidden talents and passion during quarantine. My son started this magazine last year during the lockdown, so I can relate to this book.
In this book, Chef Cameron, who is just 9-years-old shared that he discovered his passion for cooking, and a lot of his friends shared how they discovered their passion as a dancer, comedian, hairstylist, comic book writer during extra time at home. This book allows children to show their creative side and share their dreams with the World.
It's all about me during the Quarantine is a book filled with excitement for any age group. It is an inspirational, motivating read for young kids and full of wonderful teachings. This book encourages children to pursue their passion as a career or even a hobby, but with a vision.

Perfect for 3+
This book is available on Amazon.