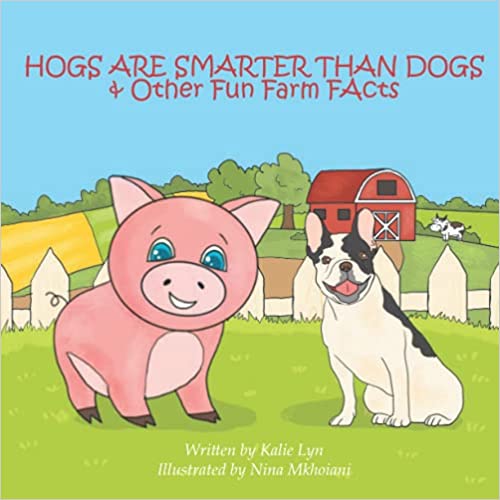 Book Review
Hogs are Smarter than Dogs: & Other Fun Farm Facts By Kalie Lyn
Wow!! Such a lovely concept of teaching children about farm animals, their qualities, and their sounds. Hogs are Smarter than Dogs is such a cute and educational story for children with a great message "Treat animals with kindness, love, and care."
In this book, Indie gives you a tour of the farm with her best friend Lola, a pup. Children meet so many farm animals like cows, pigs, chickens, goats, sheep, donkeys, horses, llamas, alpacas and learn more about them.
We got to know many fun facts about these cute animals like cows are curious, chickens are very vocal, llamas are quick learners, hogs are smarter than dogs, and many more.
The illustrations are so colorful and help children to learn about farm animals and their sounds. The story teaches about love, kindness, caring, friendship, teamwork, and spreading awareness about the life of farm animals. I'm sure children will love this book and read it again and again.
All proceeds of this book contribute to creating and supporting OPAL Farm Sanctuary. OPAL, Organization for the Protection of Animal Life, Farm Sanctuary is a safe haven for dogs, cats, and farm animals to live a peaceful, loved life.