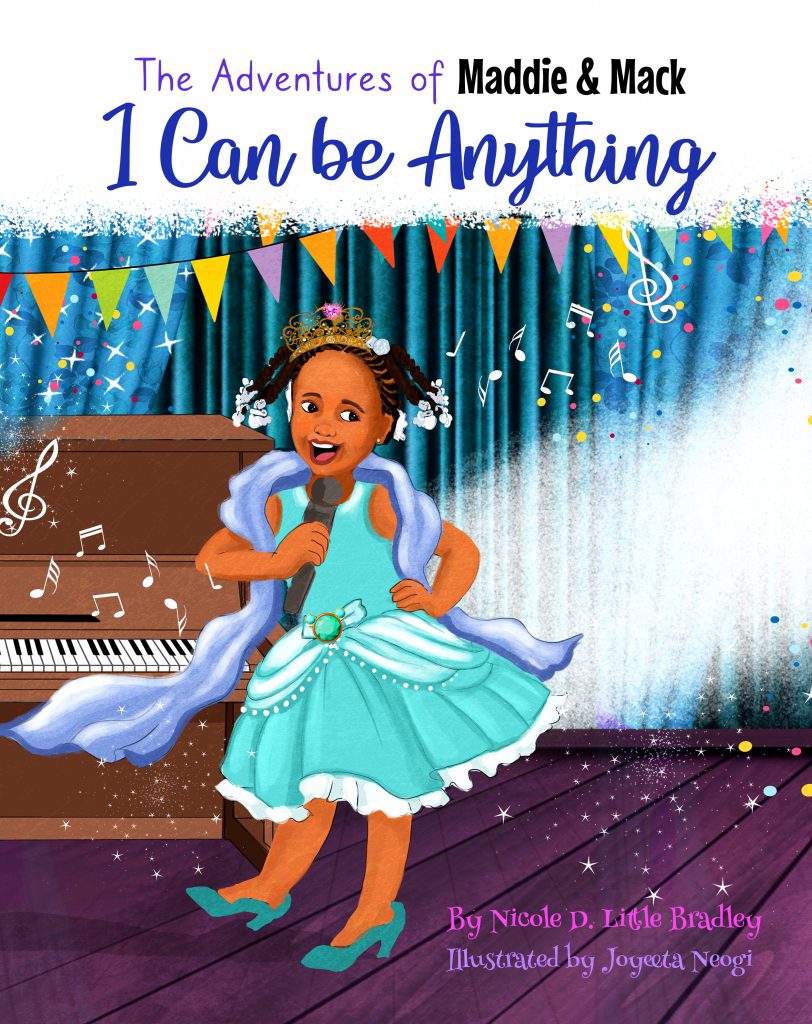 The Adventures of Maddie & Mack: I Can Be Anything by Nicole D. Little Bradley
Being a middle child is tough!
This story follows Mack, a middle child who loves to sing, dance and believes in herself. She imagines herself singing on the big stage in front of the audience, but she is tired of sharing things and space with her siblings.
In dealing with this middle child problem, she cleverly decides to find her uniqueness with the help of her mom. Join Mack and her journey to know more about how she gains confidence with the help of her mom and learns that she can be anything.
This book has bright and cheerful illustrations that exhibit the mother-daughter bond and shows how we can inspire our children to achieve their dreams.
This book encourages young girls to recognize that they are beautiful and they can be anything if they put their mind to it and gives them the confidence to dance their way to their dreams!
Perfect for 3+
Grab your copy from Amazon.