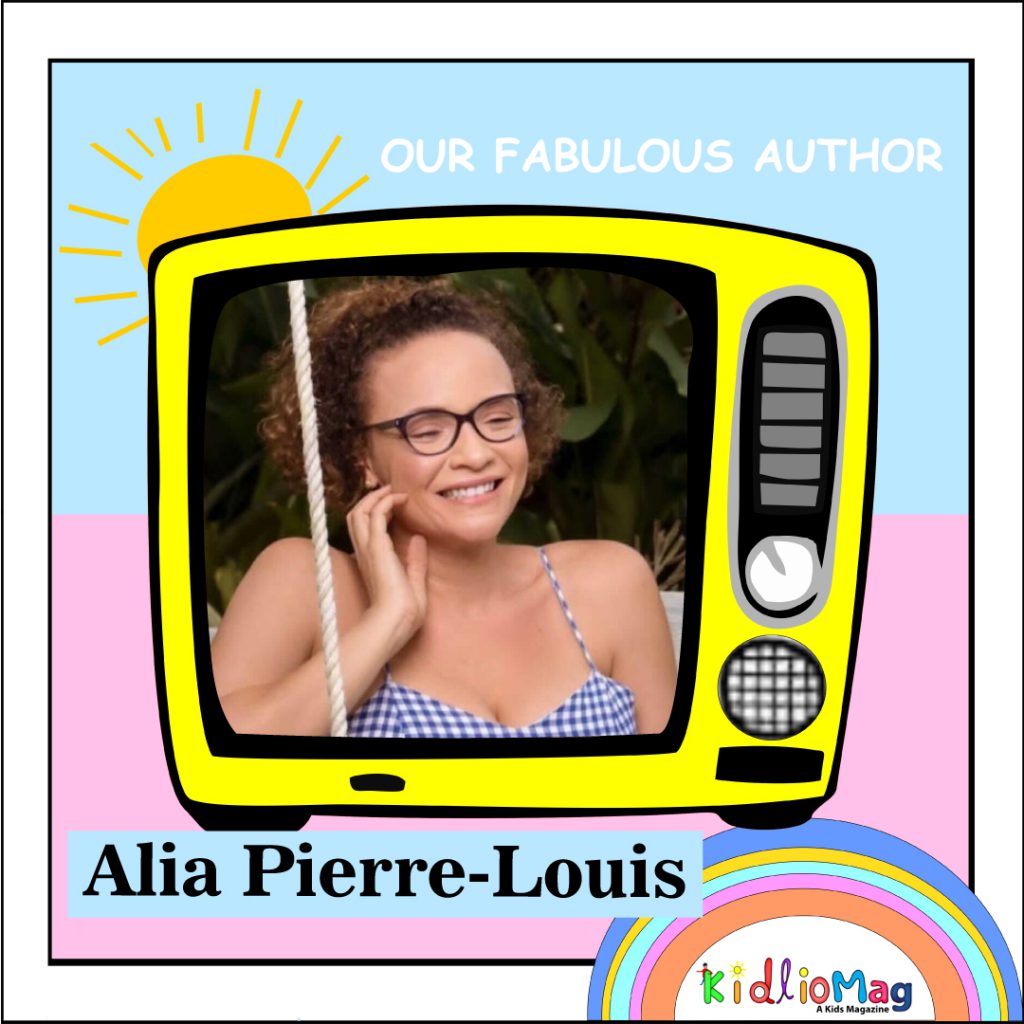 Q: First tell us something about yourself?
Hello! Thank you for giving me this opportunity to appear in Kidliomag! I appreciate it. My name is Alia Pierre-Louis. I am an Elementary School Teacher in Port-au-Prince, Haiti. I love my job! I can say that I am a pretty passionate and caring professional. I am also quite dedicated and don't know how to give less than 100% in everything that I want to do.     
Q: How and when did your journey start as a writer?
I started writing when I was in elementary school. My imagination was always on the move and because of this, stories came to me naturally.

Q: When did you write your first story? Is it published or not?
I wrote and illustrated my first story when I was 11. It started with a written assignment. By the time I reached high school, I added poems to my agenda but mostly kept on writing short stories for children. However, none of my early works are published.

Q: Tell us something more about your books?
My books are inspired by Haitian culture and Haitian children. I write them based on popular beliefs that are often discussed or heard among natives. I also use Haitian historical figures that are connected to the ancestors, places on the map and national heroes. It all depends on my inspirational flow.

Q: Why do you choose kids as your readers? Is there any specific reason?
My books are for and come from children. I love kids! They are beyond AWESOME! I connect with them and find them quite interesting and true to who they really are! They inspire me! Therefore, most of my stories come from my personal experiences with them. I even base some of my characters from children in my family. I spend time with them and before you know it, I have an adventure story about them!
Q: How did these stories and characters come to your mind?
Most of my main characters are real people. I spend time with them and depending on how we bond, I can come up with a story based on what I see that they would do in a particular setting or situation. This makes it much easier for me to write.

Q: Do you want to leave any message for your readers?
To my readers, I would like to say thank you for your support. I look forward to sharing more stories with you.