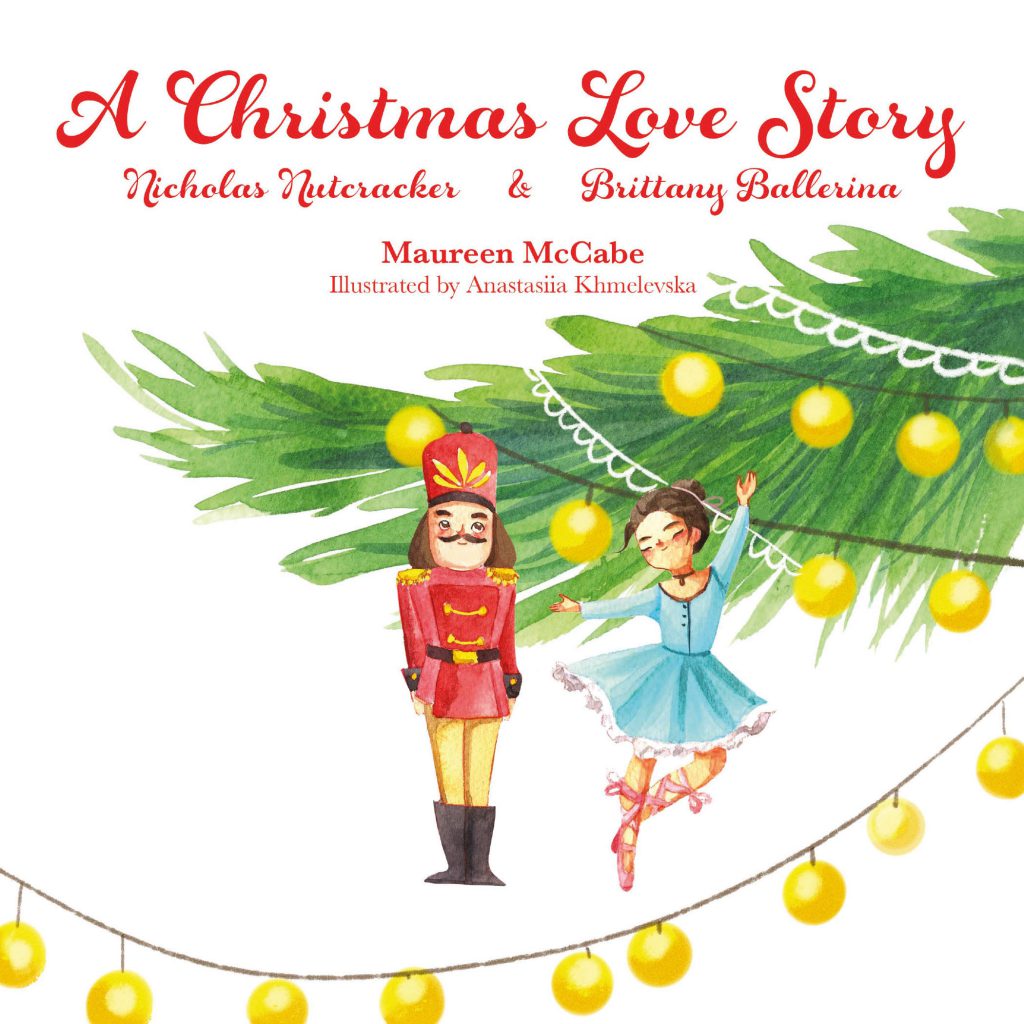 A Christmas Love Story:
Nicholas Nutcracker & Brittany Ballerina by Maureen L McCabe
I love those stories that started with "once upon a time" and ended with "happily ever after."
Nicholas Nutcracker & Brittany Ballerina's love story is an enchanting Christmas fairytale about finding true love that takes children into the imaginary world of Christmas ornaments and shows what they were doing in their respective boxes between Christmas.
This beautiful Christmas love story started on American Thanksgiving, the day the festivities began, and it's officially time to pull out all the Christmas ornaments and set a Christmas tree in Harmonie's house. Harmonie and Harrison love to decorate their whole house because they know all their children and grandchildren will visit them.
Nicholas Nutcracker and Brittany Ballerina are Christmas ornaments, and they both are in search of their true love.
They lived alone for a year in their respective boxes, and when Harmonie pulls out all the ornaments from the attic, including Nicholas and Brittany,
Nicholas is determined to find his true love this Christmas. When he saw Britney for the first time, he instantly fell in love, but their positions were quite different on the Christmas tree, and he could not get a chance to meet Brittany.
Follow this Meet and Mingle love story of the Christmas Ornaments and know what happens when Harmonie puts Nicholas Nutcracker and Brittany together on the Christmas tree and finally, they both fall in love at first sight!
The Illustrations are vibrant, and it looks like we are into the beautiful world of Christmas Ornaments. Maureen creates a lot of magic through her words, and this book is full of magical characters, their adventures and teaches children about love, family bonding and Christmas traditions.
Perfect gift for this holiday season.
Perfect for 3+
Grab your copy from Amazon.