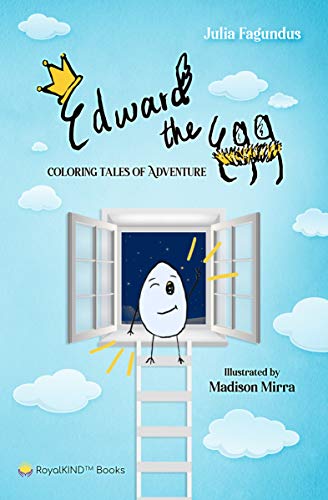 Book Review
Edward The Egg: Coloring Tales of Adventure By Julia L. Fagundus
Edward The Egg is an Egg-cellent book that encourages children to learn new things and help their imaginations to fly high in the air.
Edward the Egg is an adventurous and determined egg who loves to learn new things. This book is a collection of five short stories, and each story is full of fun and laughter and gives us a message of never give up.
Join Edward the Egg on his adventures to learn Cooking like a chef Mario, Riding a Horse, Swimming, and how to drive a Four-Wheeler, etc. In each story Edward cracks, someone tapes Edward back together. The inquisitive nature of Edward inspires and encourages young children to try new things and overcome their fears. This book has a lot of coloring pages that enhance your kid's creativity too. This book is worth reading because it gives some important messages and encourages children to believe in their dreams.   
Perfect for 5+
This book is available on Amazon and a bilingual English/Spanish version is also available.