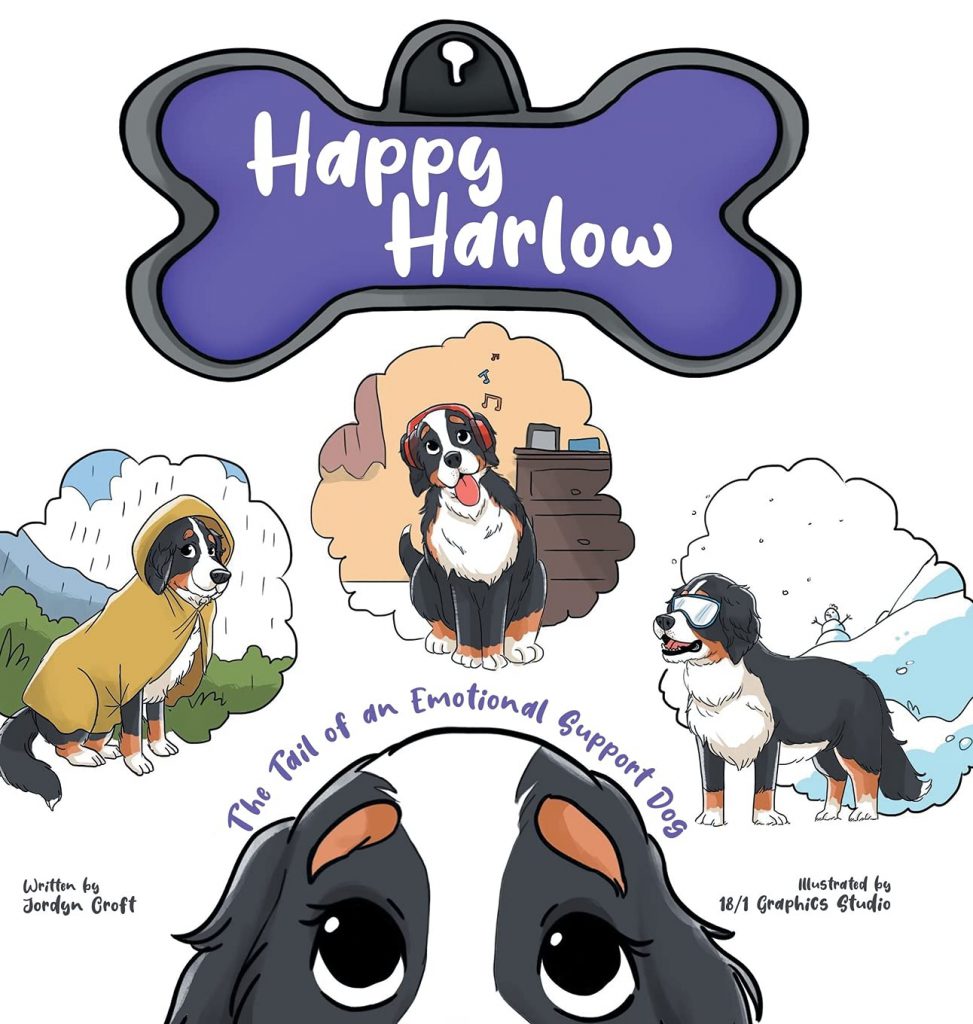 Happy Harlow: The Tail of an Emotional Support Dog by Jordyn Croft
This unique story is about a Bernese Mountain Dog named Harlow, the real dog that belongs to book author Jordyn Croft.
Harlow is a happy dog and works as an ESA Support K-9 (certified emotional support dog), who has a job to give love and emotional support to the special kind of people who need it.
Harlow's owner is a girl who has OCD, and her brain thinks a lot and always tries to trick her. Harlow provides her emotional support and tries to calm her down when she feels anxious. This book depicts the special bond between Harlow and her owner and how they take care of each other and spend their time together.
The text of this book is beautifully described with bright and engaging illustrations that are based on real adventures the two have had together.
This book is about the love and warmth that resides with our most treasured puppy friends and spreads awareness towards OCD.
This book teaches children that everyone is different, so we have to love and appreciate each other.
Perfect for 3+
Grab your copy from Amazon.