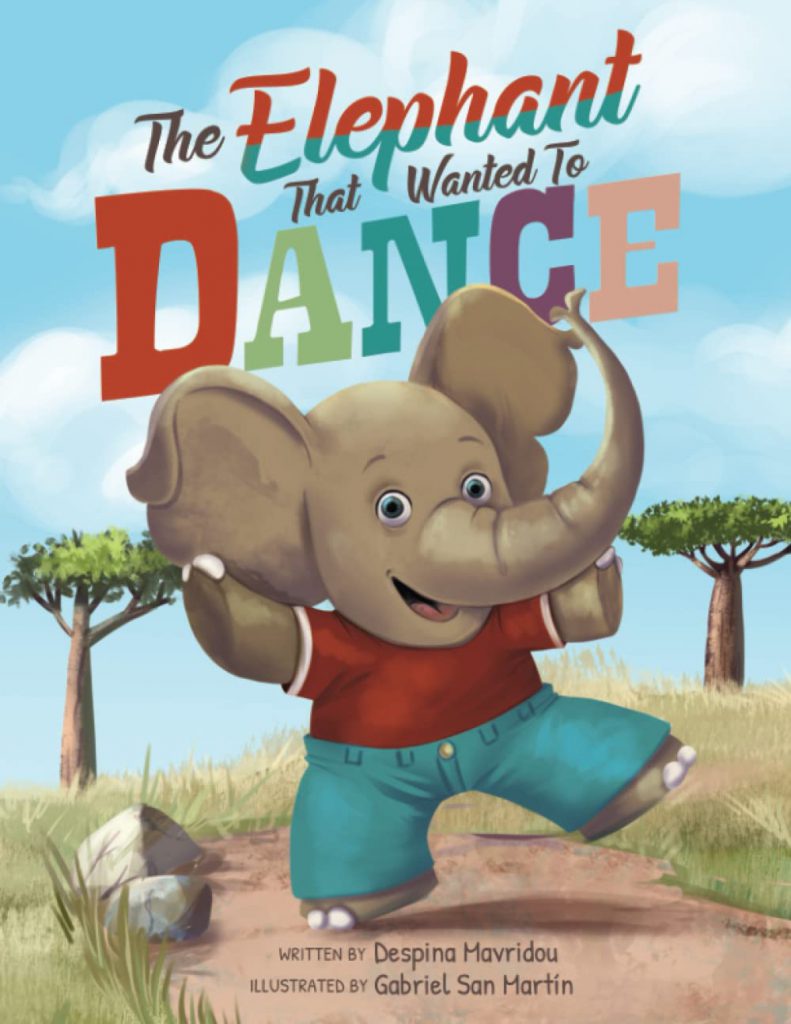 The Elephant that Wanted to Dance: An inspirational children's picture book about being brave and following your dreams by Despina Mavridou
"You must never doubt your ability to achieve anything, become anything, overcome anything and inspire everything."
The Elephant that Wanted to Dance is an inspirational picture book about being brave and following your dreams and teaches young children what it means to persevere and stay true to yourself.
This story follows a Baby elephant who wants to be a dancer, but he doesn't know how to dance and has a fear of facing the audience. Baby elephant is excited about the dance show at school, and he wants to prove that he can dance, but his friends make fun of his size and body.
Follow the baby elephant on his adventurous dancing journey to learn that if you want to succeed in life, then you have to practice hard and you have to finish what you've started, and in the end, you will always come out as a winner.
The illustrations are vibrant and colorful pages filled with cute animal characters making this book a fun learning read for kids.
This book teaches children to keep courage and faith in themselves, so they can have the confidence to dance their way to their dreams!
Perfect for 3+
Grab your copy from Amazon.