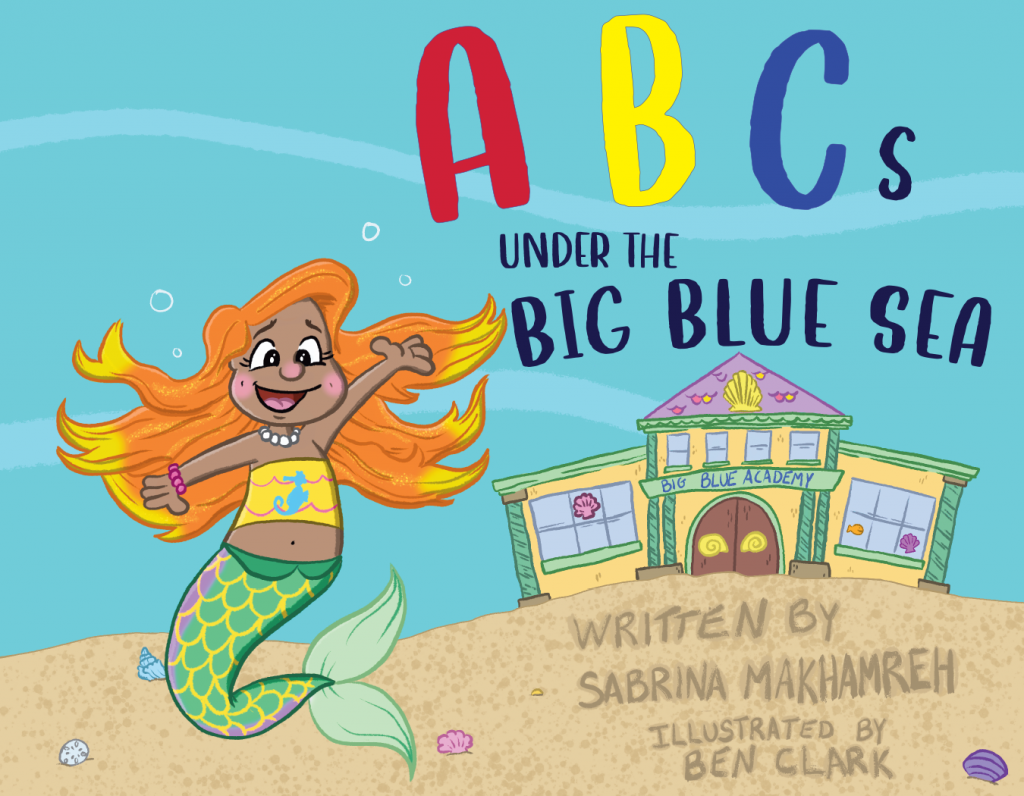 ABCs Under the Big Blue Sea by Sabrina Makhamreh
Who doesn't love mermaids? Follow Naya and a diverse cast of mermaids who are excited to explore the deep blue sea to practice their ABCs and learn about sea creatures with their teacher at the Big Blue Academy.
This alphabet picture book takes little readers on an underwater adventure journey to explore the beautiful sea and learn about beautiful mermaids and sea creatures who live in the water.
This beautifully illustrated book holds a young child's interest because of the cute mermaids and sea life characters and helps them learn A to Z sea creatures, like O for Octopus and U for Unicornfish, in a playful, enjoyable, and captivating way.
Perfect for 0+
Grab your copy from Amazon.