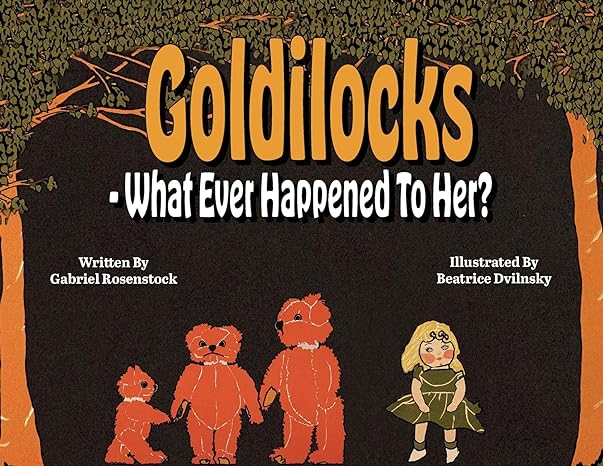 Goldilocks What Ever Happened To Her? by Gabriel Rosenstock
Goldilocks, What Ever Happened to Her? is a fun, rhyming story that rekindles the charm of the classic fairy tale Goldilocks and The Three Bears with a different context and colorful illustrations done in the 1930s.
While the three bears are out for a walk, little Goldilocks comes into their cottage and tries out the porridge, chairs and bed of the little baby bear. But then the bear family comes home…Read to know what happened to Goldilocks after meeting the three bears.
What was Goldilocks like when she grew to adulthood? Did the encounter with the bears affect the course of her life in any way?
A perfect choice to spark imagination and curiosity in children and gives a beautiful message of staying strong during difficult times.
Suitable for readers 4+
Grab your copy from Amazon.