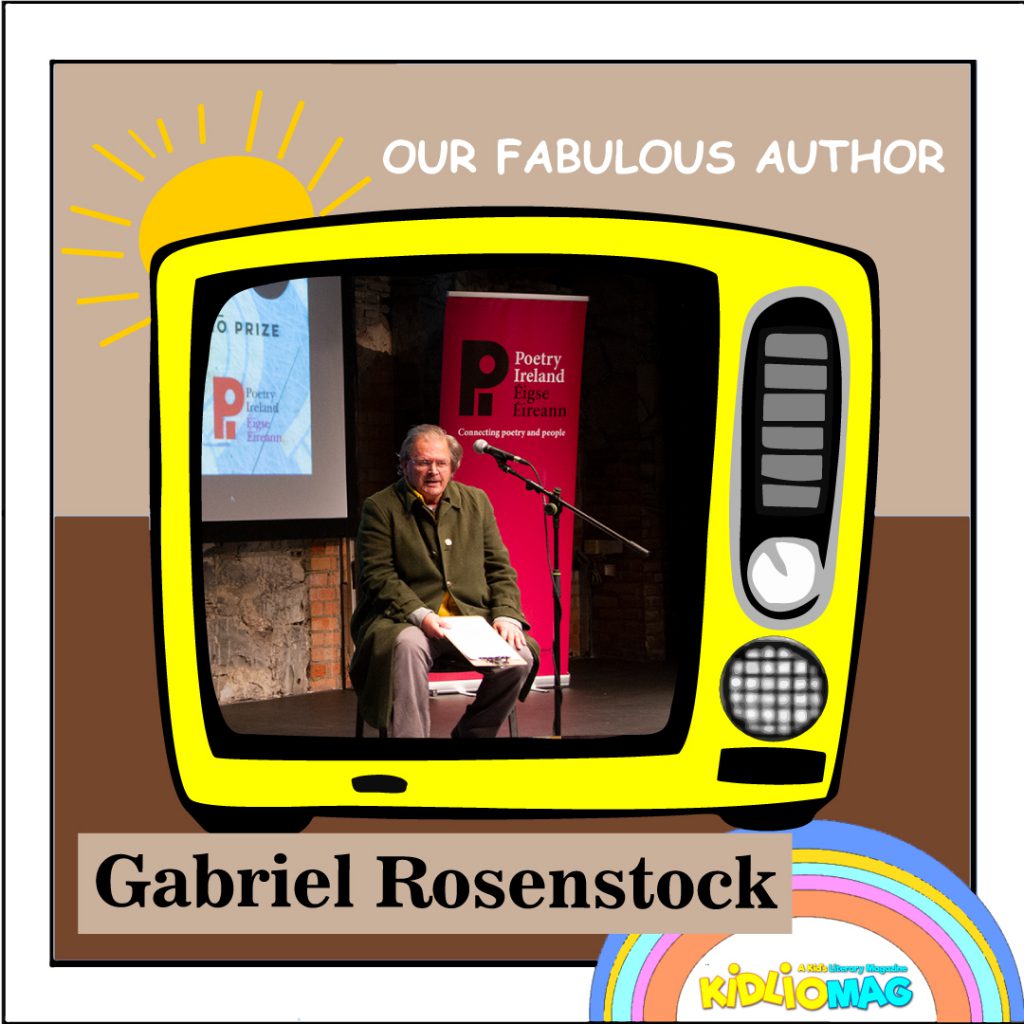 Q: First, tell us something about yourself.
I am a bilingual writer, writing across several genres, in Irish and English, and this year I was awarded "The Children's Books Ireland Award". Some of my books, including haiku books for children 8-12, are free on the FreeKidsBooks platform:
https://freekidsbooks.org/?s=Gabriel+Rosenstock
Q: How and when did your journey start as a writer?
I wrote a poem when I was 10. A nun saw it and sent it off to a Red Cross magazine. It was published. I'm on the road since, with a lot of titles that can be viewed online, for instance, in the World Catalogue. Many of these
books are translations:
https://www.worldcat.org/search?q=Gabriel+Rosenstock&itemType=book&itemSubType=book-printbook%2Cbook-digital%2Cbook-t
Q: When did you write your first story? Is it published or not?
I spent my professional life translating children's books into Irish, which is
the oldest literary language in Europe, after Greek and Latin. It is a threatened language, like hundreds of other languages. I enjoy Irish-language retellings of stories and tales, such as legends of Native Americans.
Q: Tell us something more about your books?
I have tried practically everything, for adults and children alike: the novel, the essay, plays (including plays for radio and television), the short story, a huge amount of translations. I also write haiku and tanka, two forms that originated in Japan. Haiku is a three-liner and tanka is a five-liner.
My latest book for children, in English, is called GOLDILOCKS: WHAT EVER HAPPENED TO HER? It's a good question, isn't it? In my book,
she grows up to be a writer – what else! I was intrigued by the illustrations which were done by a kindergarten teacher in Boston, America, in the 1930s. Who was she? I couldn't find anything about her when I googled her name.
Q: How did these stories and characters come to your mind?
Much of my writing, especially poetry – including tanka and haiku – comes to me spontaneously. They cannot 'come to your mind', as you say, because the mind doesn't have the time to think during an act of spontaneous creation. This happens with musicians a lot, traditional musicians, jazz musicians: if they stopped to think, they'd end up in a mess!
Q: Do you want to leave any messagees for your readers?
If readers find something in my creations which they find strange, or amusing, or uplifting, in some way, that's fine. We are all human beings, living on the same planet. We should share our insights with one another,
respect each other's languages and customs and remain curious about everything, all our life. It's all a beautiful mystery, really, and we are all of us brothers and sisters. If we realised this, there would be an end to conflict, an end to war, and end to the damage we are doing to our surroundings. 
LATEST NEWS:https://www.activelink.ie/community-exchange/news/103187-irish-poet-author-and-translator-gabriel-rosenstock-picks-up-national-award-for-outstanding-contribution-to-childrens-books