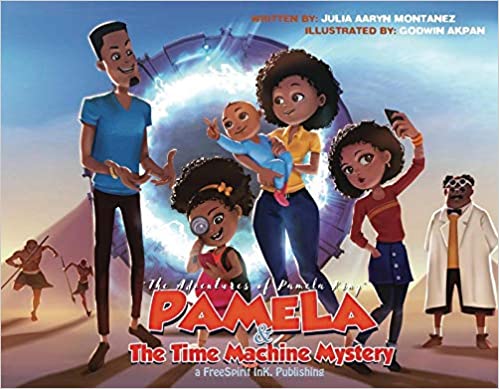 Book Review

Pamela & the Time Machine Mystery(The Adventures of Pamela King) By Julia Montanez
Illustrated BY Godwin Akpan

I always love detective novels, and this story is about Pamela king, the world's youngest and most famous detective. She is curious, intelligent, imaginative, outspoken, adventurous, and loves to travel with her family. She is excited to visit his uncle Luther, at his castle, who was a famous scientist and invented the time machine. Join Pamela and her family on their adventurous journey to Egypt and how she finds her way back home.

This is a fun and interesting read for children. I love the way her mother tells her about how to use your power of imagination and the importance of THINKING BEFORE You LEAPS.
The Illustrations are wonderful and amazing so that children can understand the story by the pictures themselves, and it gives us a feeling like we are way back in time.
This book is an incredible read with lots of learning for children and as well as for adults.
Julia Montanez mission with "The Adventures of Pamela King" book series is to encourage children everywhere to grow their imagination and to experience the joys of "just being a kid."
This book is available on amazon.