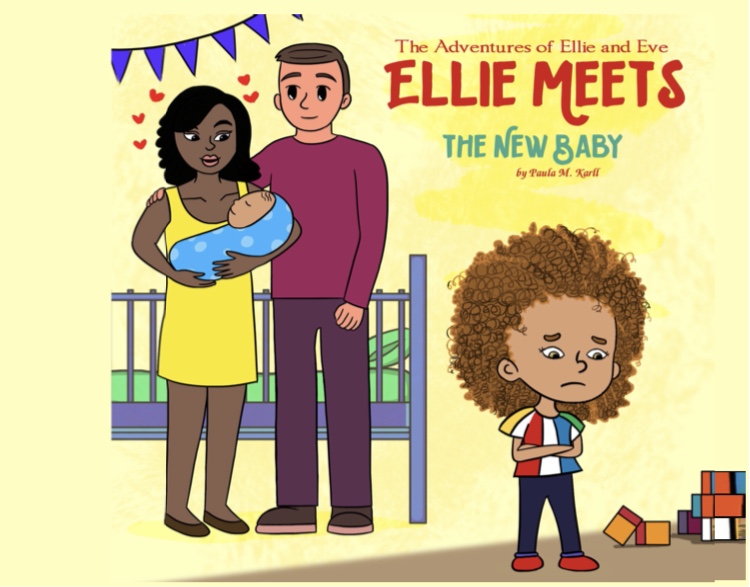 Book Review
Ellie Meets the New Baby: The Adventures of Ellie and Eve by Paula M Karll

Children at an early age are attached to their parents, and when they see a new baby in their mom's arms, they don't know how to behave or might feel, like our Ellie Keen, who doesn't like it when she saw her mom always busy with her baby sister Eve.
She complains about this to her dad that I think mom doesn't love me anymore, she doesn't have time for me whenever I want to cuddle her, she is always with baby Eve.
Ellie is a cute happy little girl who is excited about becoming a big sister. Ellie welcomes the new baby into the home, but when she saw the new baby in her mom's arms, she felt sad and lonely. Then Mom and Dad encourage Ellie that baby sister needs more care and love, and she needs your love too.
Join Ellie as she learns her new role as a big sister and enjoys helping out her mom.
Ellie Meets the New Baby is a beautifully illustrated book that teaches children how their baby brother or sister needs their parent's attention and their love. This cute and sweet story is very relatable for every family and shows how we can prepare our child to welcome a new child into the family.
Perfect for 1+
This book is available on Amazon, Barnes & Noble and website: www.PaulaMKarll.com