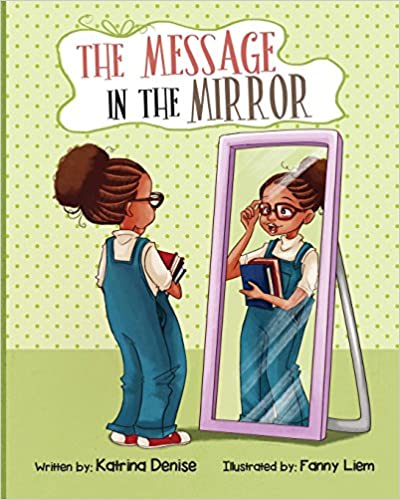 Book Review
The Message in The Mirror by Katrina Denise

The Message in The Mirror is an inspiring book that gives children a message of self-love, self-acceptance, self-esteem, and diversity.
Aria is a smart, kind, and beautiful young girl who feels lonely all the time, and she thought all are pretty except her.
She always said to her mirror, "No one loves me though I'm kind. I'll never be pretty or divine. Popular will I ever be, oh mirror! please tell me."
The girls and boys often taunted and teased Aria in school and made fun of her clothes and looks. One day when her teacher praised her for getting good marks and said, you are smart and beautiful the way you are.
After that, she started believing in her teacher's words that helped her realize the message in the mirror.
The Message in The Mirror is perfect for children who struggle with bullying and low self-esteem. This book helps children gain confidence, realize their true worth, and teaches them to love themselves.
Perfect for 5+
Grab your copy from Amazon and website www.katrinadenise.com