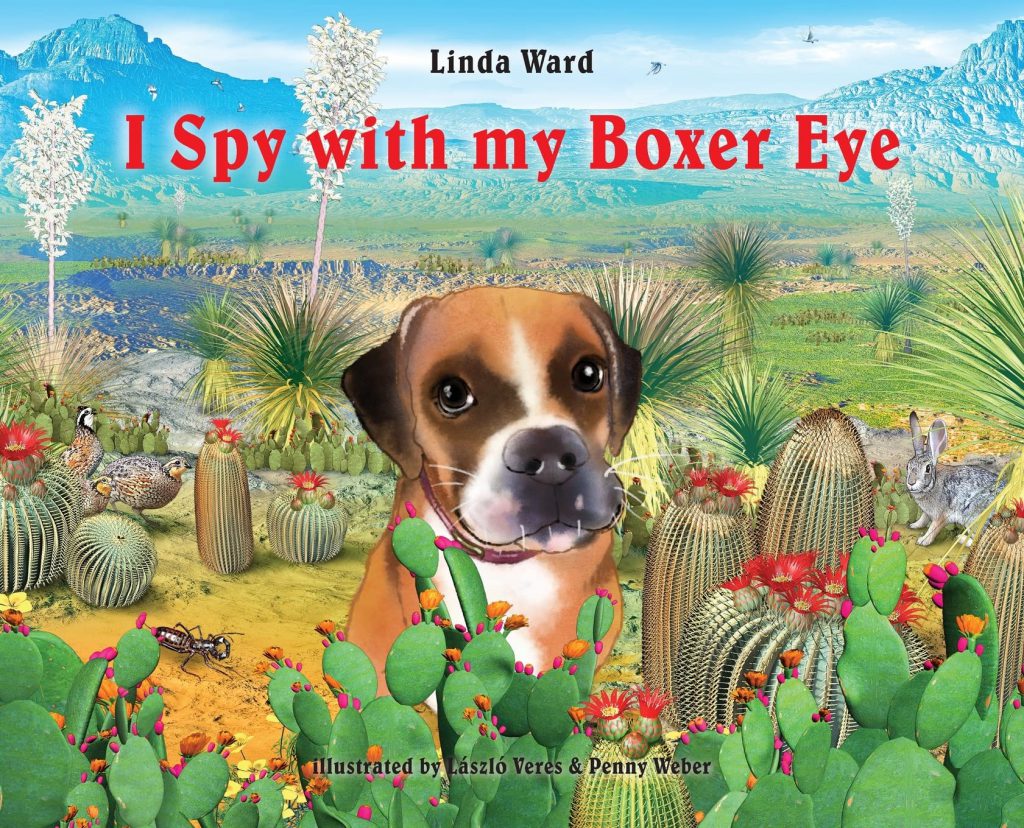 I Spy With My Boxer Eye by Linda Ward
From woodlands to the gulf coast, mountains to plains, Texas boasts some unexpectedly beautiful sights and extravagant landscapes.
This beautiful book is told through the eyes of a Boxer dog, Ginger as she traveled and moved throughout Texas with Linda and her children.
Explore the unique and spectacular regions of Texas through the eyes of Ginger, who takes the reader on a Texas nature Trail where you can discover the scenic beauty of Texas, wildlife, sea life, and much more.
I Spy With My Boxer Eye is written in poetry form, and the illustrations of the natural landscape bring her story to life. This book is a captivating read that will forever change your way of looking at your dogs and shows you more about their spying, keenness, and sensory skills for exploring their surroundings.
Perfect for 3+
Grab your copy from Amazon.