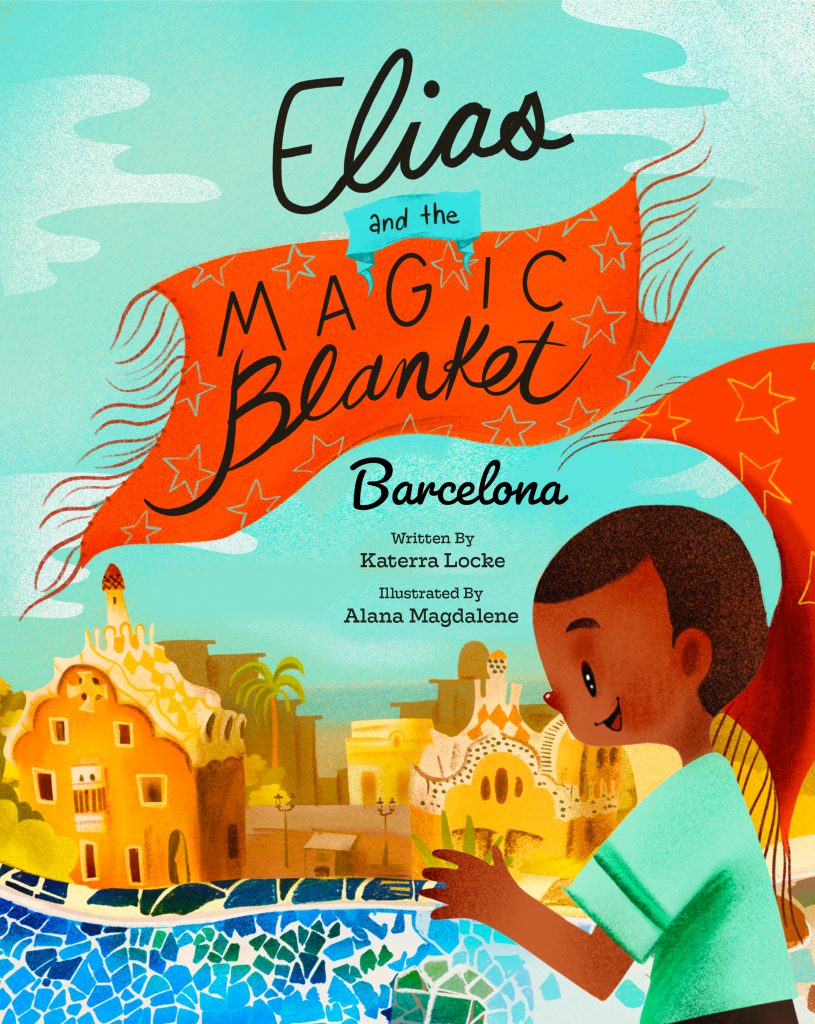 Elias and the Magic Blanket: Barcelona by Katerra Locke
Another day. Another country. Another adventure.
Elias is a traveling kid and Blankie is a magical blanket who can fly, talk, and has superpowers.
Elias and Blankie are off again for their next adventure, but this time they are on a special mission in Barcelona, Spain.
Elias and his magic blanket are on a mission to search for the missing painting from the Picasso museum made by a famous painter Pablo Picasso. In the quest to find the painting, they flew into the city and met a new friend, Alba, who helped them, and together they experienced yummy food Paella, tried flamenco dance, visited the Barcelona zoo and the big church.
This second book in the Elias and the Magic Blanket series immerses little readers into a whirlwind of fun and culture as they explore the city of Barcelona. Illustrations are beautiful, and it truly exhibits the real color and culture of Spain.
Elias and the Magic Blanket is a fun and exciting series that takes children on fun and educational adventures around the world and encourages them to try out new things and stay imaginative.
Perfect for 3+
Grab your copy from Amazon and Barnes & Noble.