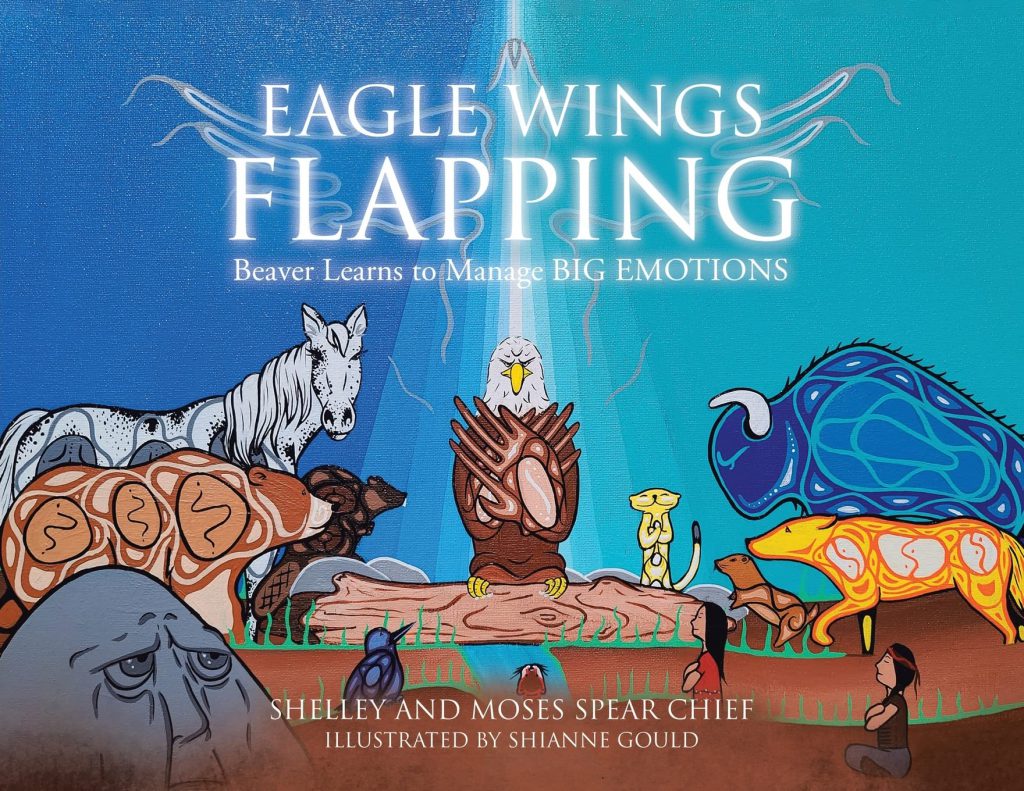 Eagle Wings Flapping: Beaver Learns to Manage Big Emotions by Shelley Spear Chief & Moses Spear Chief
Eagle Wings Flapping is a thoughtful book with a solid moral message: Nature, humans, and animals, we all are relatives, we are one world, and we have to help each other out in difficult times.
This story follows two children, Kaysspaki and Aastakaanna, who decide to go to the chief mountains to meet their animal relatives.
During their journey, they meet Ermine, who feels sad because his friend beaver is in trouble. Ermine and the children ask Eagle to help Beaver.
Read to know how Eagle helps Beaver manage his big emotions so that he can understand himself and the situation better.
Stunning illustrations of tribal culture and characters like Beaver, Ermine, Eagle, Rock, Kayssapki, and Aastakaanna make this book a wonderful read for young children.
Eye Movement Desensitization and Reprocessing, also known as EMDR therapy, Eagle Wings Flapping helps children manage their big emotions like anger, frustration, or anxiousness. Children will have fun flapping their hands on their chests as they learn how to manage and stabilize big emotions, visualizing and practicing Eagle Wings Flapping, and more.
Perfect for 5+
Grab your copy from Amazon.