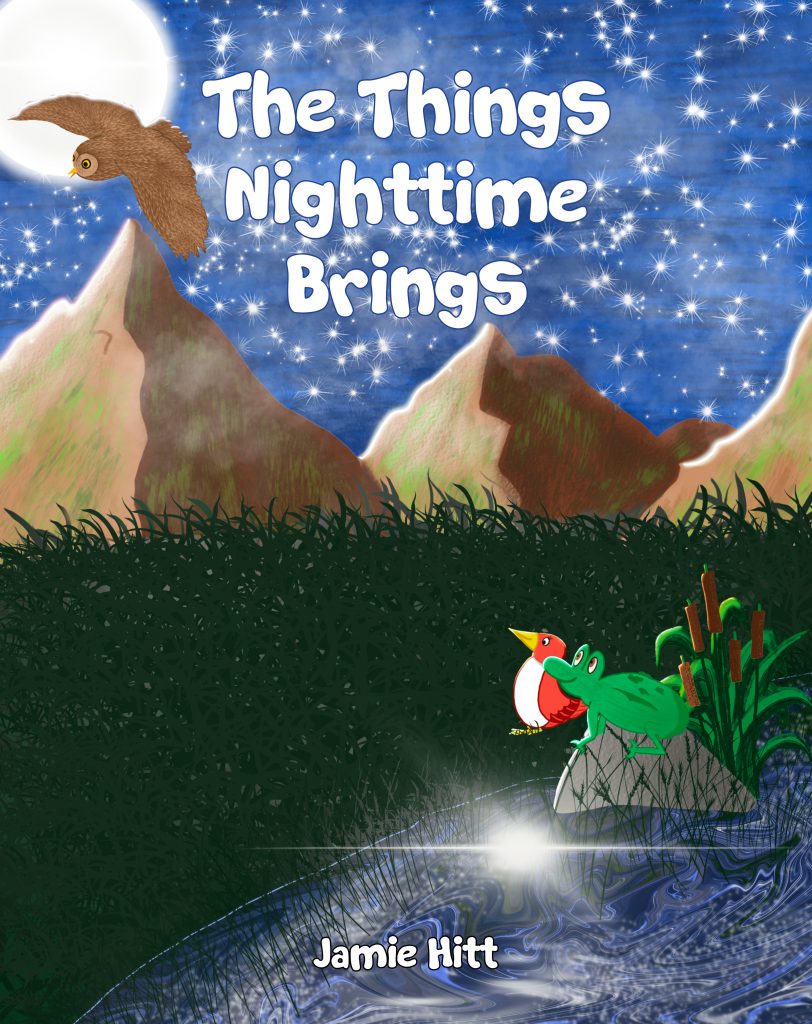 The Things Nighttime Brings by Jamie Hitt
Thomas the Toad and his friend Bird are having so much fun playing hide n seek in the forest that they don't notice the sun going down. As the night falls and the moon shines bright, Thomas the Toad feels scared and alone deep within his heart because he has never been so far from his home alone during nighttime.
But with the help of his friend bird Thomas discovers all the wonderful things nighttime brings.
Join Thomas on his adventurous nighttime journey to face his fear and how he learns to overcome them with the support of family and friends.
The Things Nighttime Brings is a beautifully illustrated rhyming picture book that is very relatable for every child and makes them ready to explore this world.
Perfect for 2+
Grab your copy from Amazon.