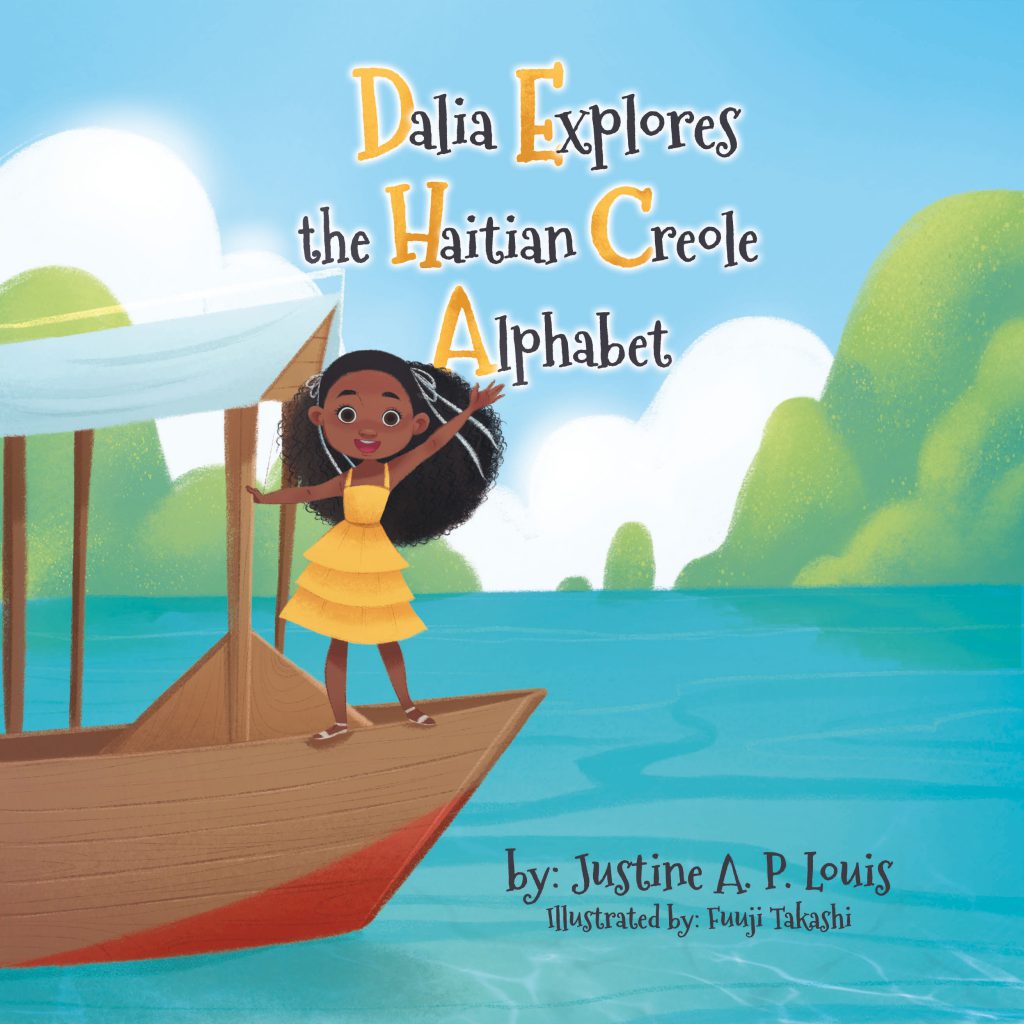 Dalia Explores the Haitian Creole Alphabet by Justine A. P. Louis
Let's get ready to learn the Haitian Creole alphabet with Dalia, a sweet little girl from Haiti, a beautiful island in the Caribbean.
It is a great way to present your culture and a new language to the children in the form of ABC! like A is for Ayiti, L is for Lekol means school, N is for Nati means nature, O is for Oktob means October, and Z is for Zanmi means friend, and simple words related to each alphabet that explains more about Haitian traditions, art, daily lifestyle, culture, foods, and festivals. Dalia takes the reader to the beautiful island of Haiti, where they can experience the magic of Haiti and the language of the Haitian people.
This fun and educational book gives children an opportunity to be introduced to a new language, Haitian Creole, expand their perceptions and potentially create opportunities to connect with different cultures and people. Vivid illustrations, lively verses and pronunciation guides accompany each letter to further enhance the learning experience.
Perfect for all ages
Grab your copy from Amazon.