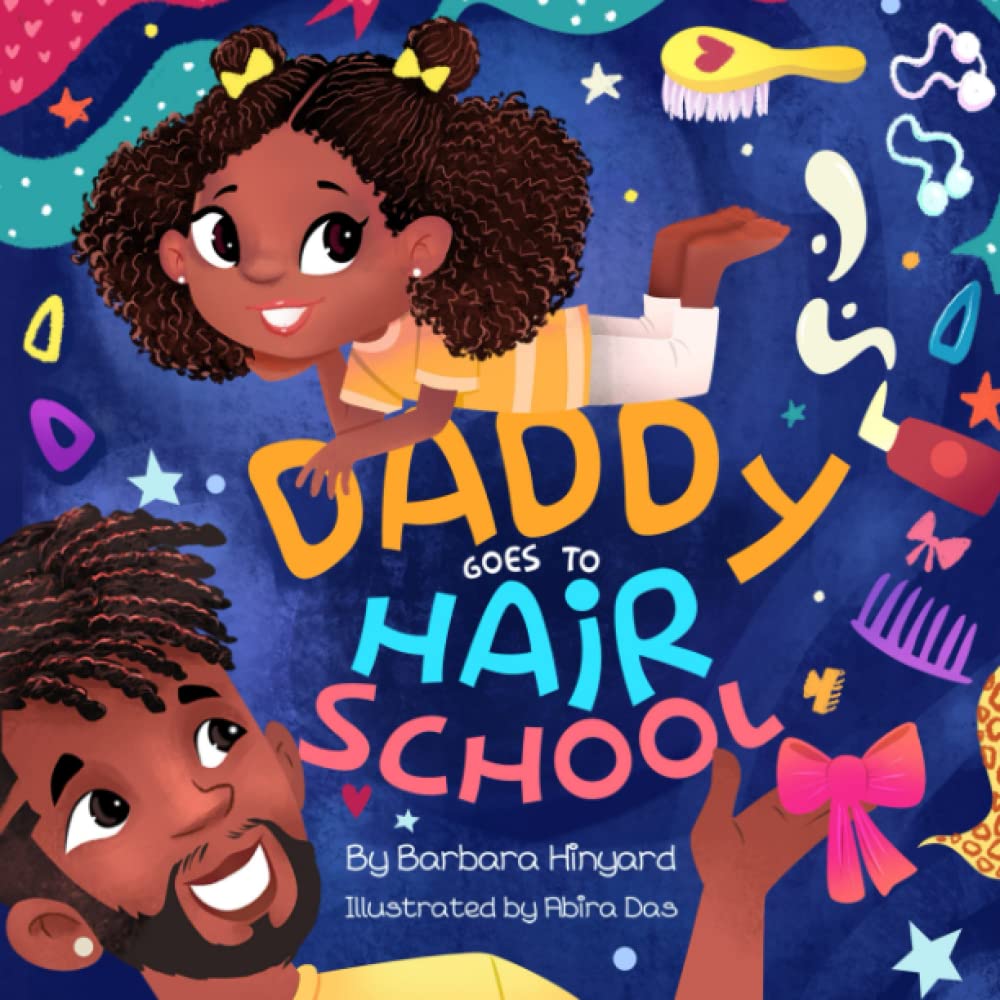 Daddy Goes To Hair School by Barbara Hinyard
"No one in this world can love a girl more than her father."
Daddy Goes To Hair School is a beautiful book that highlights the relationship between a Black father and daughter and shows how a father goes out of his comfort zone to learn new ways to pamper his daughter.
Ava's mom goes out of town, and now it's her dad's responsibility to take care of making her hair, but he doesn't know how to fix her hair, so he enrolls himself in a hair school to learn how to do different hair styles and to educate himself on how to do his daughters hair.
This book beautifully shows how daddy Chris feels so proud when he gives some new amazing hairstyles to Ava, and she loves her hair and feels so happy about them.
This delightful story exhibits the beautiful bond between a father and daughter and a way to tell their daughter that they are always loved.
Perfect gift for fathers day.
Grab your copy from Amazon.
Preorder starts on May 31
 http://www.daddygoestohairschool.com/