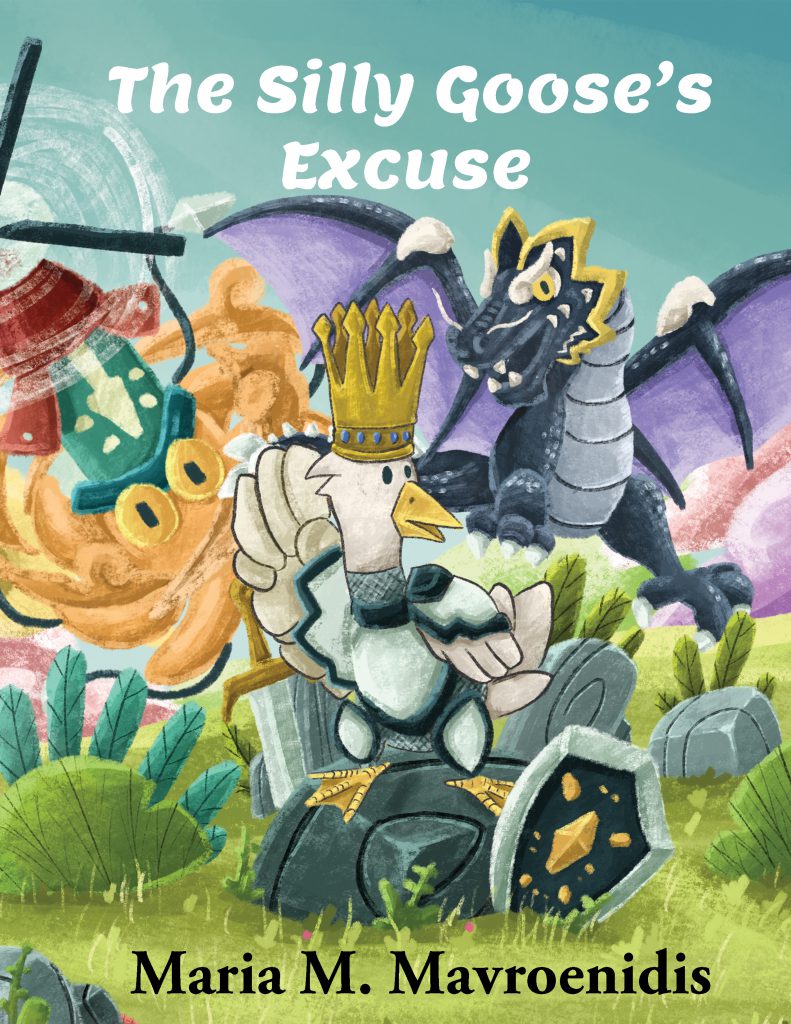 The Silly Goose's Excuse by Maria M. Mavroenidis
The Silly Goose's Excuse is a whimsical tale that teaches children to overcome their fear of failure and gives them the courage to enjoy exciting new adventures in this big world.
In a vast kingdom, there is a mighty king and a silly goose, the king is about to retire, so he wants to give his throne to someone who will defeat the monsters.
The goose wanted to fight battles and defeat the monsters, but he always had an excuse, I don't have a mighty sword, I'm just a silly Goose. The fear of failure made him insecure. He didn't dare to stand up against the monsters, so he ran away into the jungle, where he found a golden book to be brave.
Follow this silly goose's journey to know how he learns that, "Failure is the first step of success, so never give up, put your best and face your fears."
The story is meant to help children to overcome their fear and anxiety about trying something new. It encourages children to overcome obstacles, accept help, and celebrate their accomplishments with happiness and pride.
Vibrant illustrations of fun and corky monsters and rhyming text make this book a fun learning experience for children. It is such a cute and inspirational journey for children, and I'm sure children will love to read this book aloud.
Perfect for 3+
This book is available on Amazon.