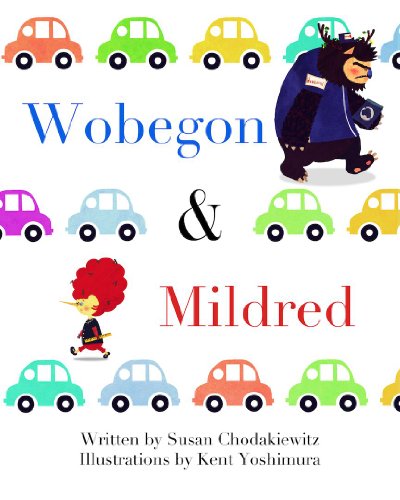 BOOK REVIEW

Wobegon and Mildred By Susan Chodakiewitz
Wobegon and Mildred is a delightful journey of friendship, self-discovery, and self-esteem.
Wobegon was always miserable and in a grumpy mood. He is the only Blue-ticket giver in Happyville town and made lots of car-owners angry. There was a fair, and the whole town was having a good time with family and friends. Wobegon was still giving tickets because people parked their cars here and there. Then he saw Mildred, a new ticket giver in the area who sticks red tickets on cars.
They both are different but have some similarities, like checking every parked car thoroughly, inch by inch. Read this captivating journey of Wobegon and Mildred exploring friendship and self-love.
This book is beautiful inside out, and vibrant hand-painted illustrations all over give us a feel like we are in the magical world of colorful cars.
This book gives children a message of self-love, self-acceptance and helps them to discover their true worth.
Perfect for 3+
This book is available on Amazon.