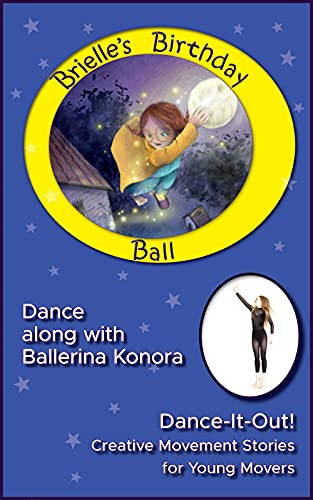 Book Review
Brielle's Birthday Ball: A Dance-It-Out Creative Movement Story for Young Movers
Such a creative and imaginative story of Brielle's birthday party on the moon, and the best part is that the whole story was expressed through ballet dance steps and movement.
Brielle is a cute little girl who is excited about her 7th birthday. At night she heard a knock on her bedroom door and found a surprise packet on the floor, and when she opened it, she found a magic birthday ball. Join Brielle on her magical journey to the moon and to know how she celebrated her seventh birthday on the moon.
This book is an enjoyable read for children, and I'm sure children will enjoy this adorable story of Brielle's birthday. This beautiful story encourages children to believe in their magical and imaginative world, so they can have the confidence to dance their way to their dreams.
Perfect for every child who loves to dance.
Perfect for 3+
Grab your copy from Amazon.