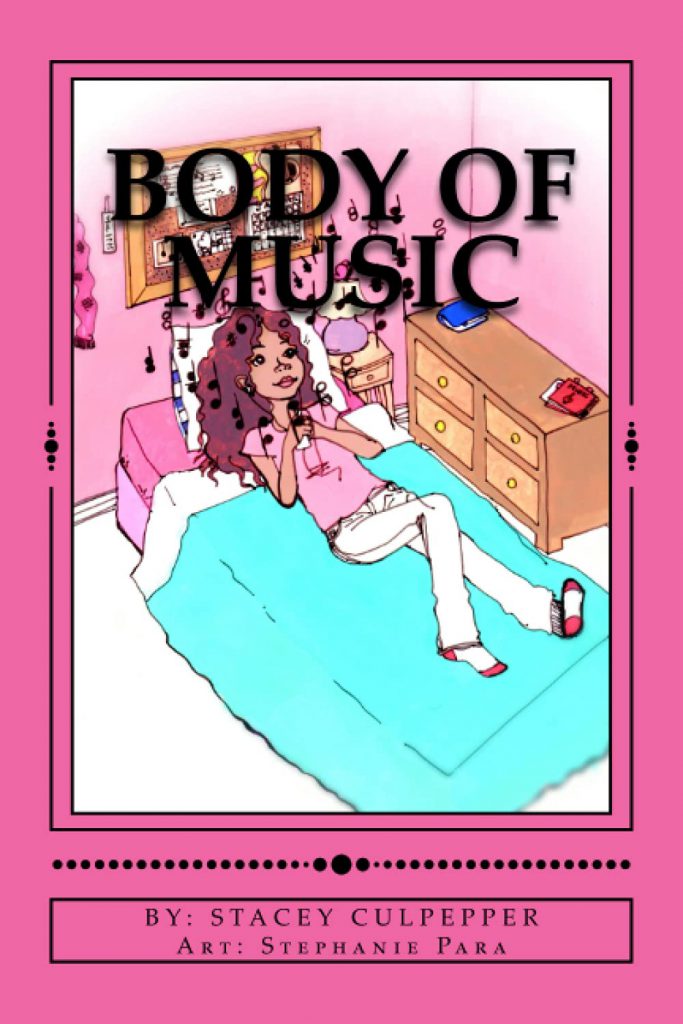 Body Of Music by Stacey Culpepper
Body Of Music is an incredible story that teaches children to face new challenges in life with bravery and overcome obstacles that come their way.
Melody is a beautiful girl who loves to sing and wants to become a singer. Music and singing have always been a part of her life as she belongs to a well-known musical family. Her house is always filled with the sound of musical instruments as her mother was a background R&B singer and played the piano, and her dad was a trumpet player for the local salsa band. She feels music or breathes music, but she also has a fear of facing the audience.
Every day, She rehearses in her room alone in front of a big mirror as she has to sing a special song at her grandparents' anniversary celebration.
Now you have to read how Melody overcomes her fear and is ready to face the audience for her first singing performance, with the help of her mom and dad.
Melody will encourage young readers to believe in their dreams and help them overcome their fear and anxiety of facing the audience.
Perfect for 6+
Grab your copy from Amazon.