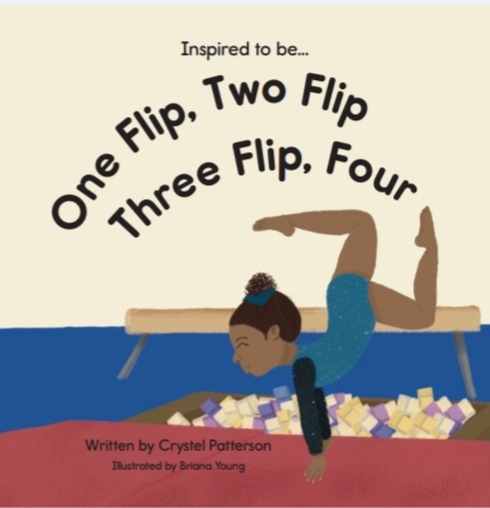 BOOK REVIEW
One Flip, Two Flip, Three Flip, Four By Crystel Patterson
Illustrated By Briana Young

Ruby is stuck in the house on a rainy day with nothing to do. She has a lot of energy so she can't sit still. She wants to play so she starts flipping around in the house.
One flip, Two flips, Three flip, four
From sofa to the floor,
She flips to right,
she flips to the left, She's having so much fun.
Ruby's mom discovers her talent and decides to send her to gymnastics class. Ruby's coaches are also amazed to see her talent and now Ruby's only wish to win gold in the Olympics.
This book shows us that if a child has talent and capabilities, then as parents, it is our responsibility to guide them and train their minds to achieve their goals. This book is perfect for reading aloud with children, and rhyming and rhythmic text makes it more enjoyable.
The illustrations are amazing, and rhyming and rhythmic text makes it an enjoyable read for children. This book is an inspirational and motivating read for children who want to learn gymnastics or any other new skills.

Perfect for 3+
This book is available on Author's website crystelpatterson.com