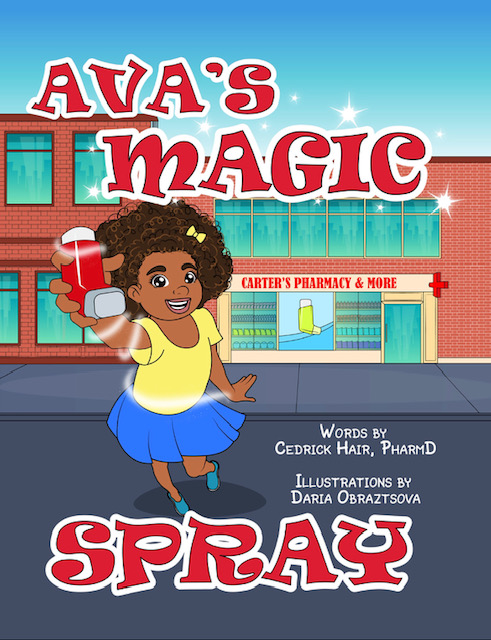 Ava's Magic Spray by Cedrick Hair PharmD
I feel amazed to see in this book how the authors choose intricate subjects for their books, and they want to help children and parents in every possible way. Ava's Magic Spray covered the topic of asthma in children in a delightful manner which is very rare to see in children's books.
Ava is an energetic young girl who loves to run, dance, spin, and twirl. But Ava is a little different from other kids, she has her cool "magic spray" that helps her breathe.
Join Ava as she takes a trip to her local pharmacy to meet the pharmacist Mr. Carter, who makes her magic spray, and how his magical nature inspires Ava to become a pharmacist.
This book helps children understand more about inhalers means magical spray in a friendly manner, boosts their confidence and inspires them to spread smiles and happiness in this world.
Perfect for 3+
Grab your copy from Amazon.