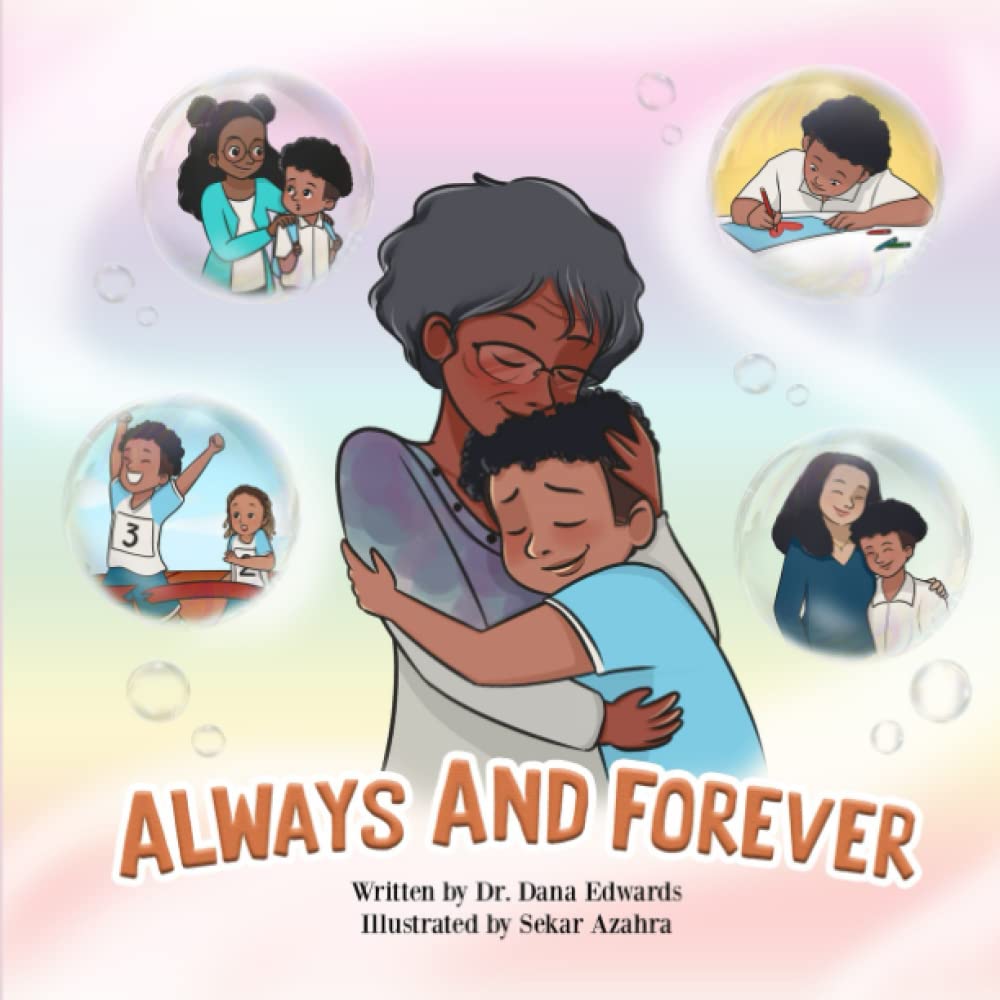 Always and Forever: A Children's Book to Cope with Grief and Loss by Dr. Dana Edwards
When we lose our dear ones, it is difficult for children to understand why they are gone or where they went, and they don't know how to express their emotions or cope with the loss. Always and Forever helps children and parents deal with this complex issue in a simple and comforting way as a young child named Cameron learns to deal with the loss of his grandmother.
When you love someone, the love will last ALWAYS AND FOREVER- no matter how far apart you are!
Follow Cameron's story to know how he learns to deal with the loss of his Grandma Nae with the help of his school counselor, Ms. Edwin. This picture book made it easier for children to express their grief and understand their feelings and emotions.
Always and Forever is a support guide that helps kids and adults cope with the loss of their loved ones and tells them that they are still there with us and we can cherish their fun and happy memories forever in our hearts.
Perfect for 3+
Grab your copy from Amazon.