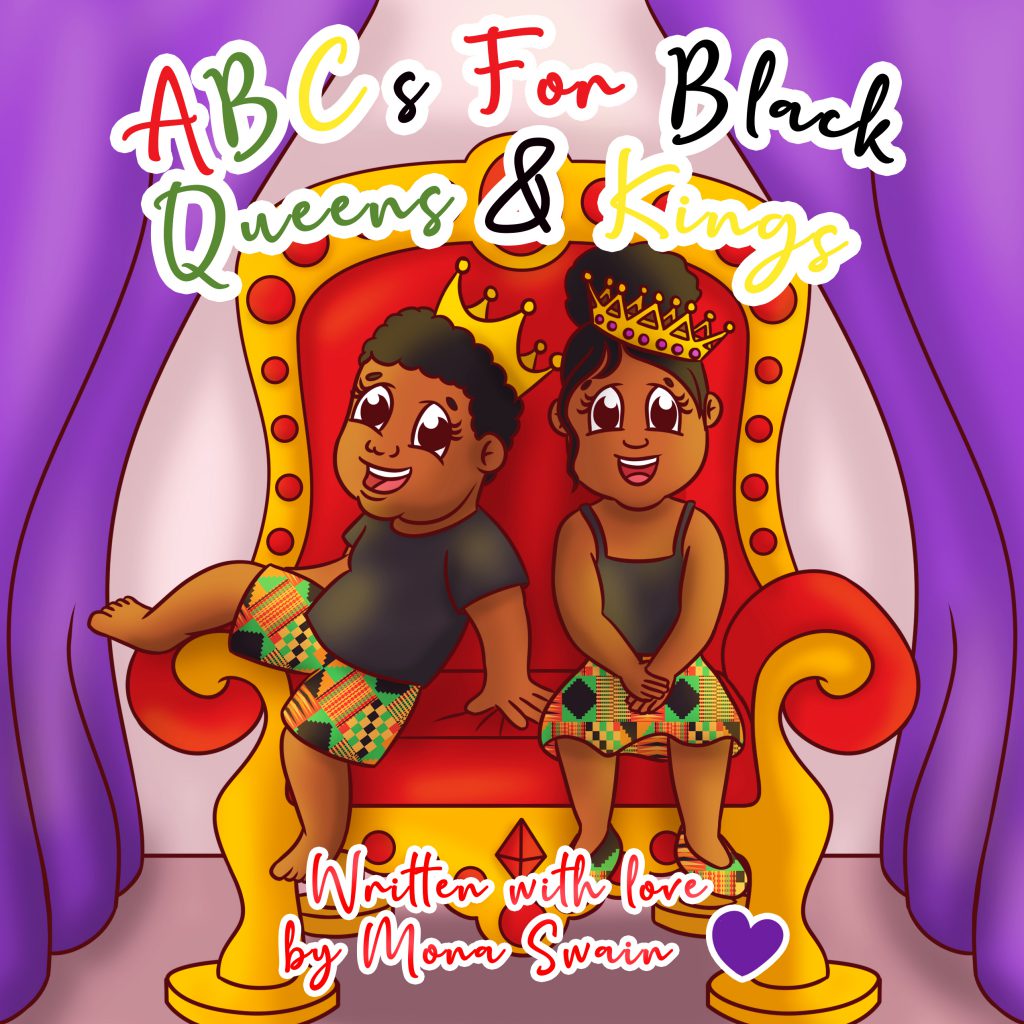 BOOK REVIEW
ABCs For Black Queens and Kings by Mona Swain
ABCs for Black Queens and Kings is an incredible book to empower young queens and kings to embrace themselves and teaches some valuable lifelong lessons to children like loving yourself, getting an education, never giving up, being proud of your roots, etc.
This book is a fun learning journey from A to Z and develops a great pride and understanding in African-American children.
It is a great way to present your culture and history to the toddlers in the form of ABC! like A for Africa, B for Beautiful, C for Crown, D for Dad, and some simple words of encouragement that empower children to dream big, and follow their dreams.
This book can be read daily with children to boost their confidence and build healthy self-esteem.
Perfect for 1+

This book is available on Amazon.