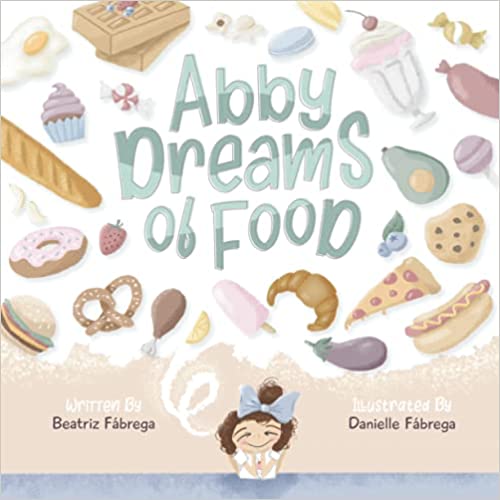 BOOK REVIEW
Abby dreams of food by Beatriz Fabrega

What are we going to eat today?
This story is about Abby, a little girl who loves to eat, and food is always in her mind. Her mom is a chef who cooks all the time, and Abby loves to help her in the kitchen. She also tries new recipes with her mom, but these look not as perfect as her mom. Her mom encourages her to try again and again, she said, "Those who like to eat yummy, must learn to cook well to fit their tummy."
Join Abby and her yummylicious journey to become a good cook, she learns that we should never give up and practice makes perfect.
I love this book, and Abby reminds me of Dhruvin, my son, who loves to eat all the time, and every two hours, he needs something to eat. I hope this book inspires children to eat more and follow their passion.
This storybook cum cookbook includes some easy-to-follow recipes that inspire children to become little chefs. Rhyming text and illustrations of yummy and delicious food make this book tasty and tempting.
Perfect for little foodie and chefs aged 3-7
Grab your copy from Amazon.