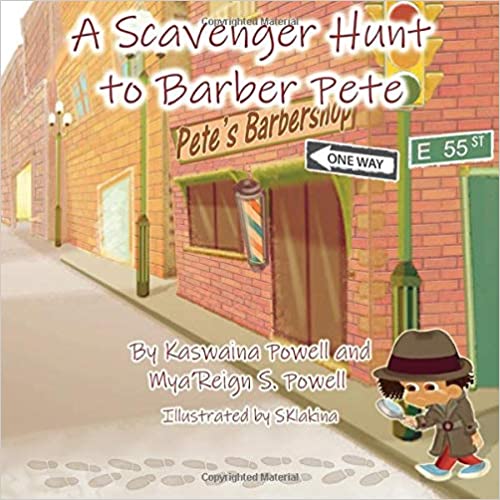 Book Review
A Scavenger Hunt to Barber Pete By Kaswaina Powell, Mya'Reign S. Powell

A Scavenger Hunt to Barber Pete is a book that shows how strategic we as mothers have to be to get the job done.

This story is about Kenny, who doesn't want to cut his hair and even doesn't like to comb. He is reluctant that he doesn't want to visit barber Pete. Then his mom gets an idea to go on a scavenger hunt. She gave him a detective suit to wear and asked him to find the barber Pete shop. After each job, her mother gave him a star, and he felt so great. This makes things very interesting for Kenny, and he realizes that he looks so good after the haircut.
This is a fun and interesting read for children. I love the way her mother makes haircuts fun and interesting for him, and it shows how we can make things easier for children with little imagination.
The Illustrations are wonderful and amazing so that children can understand the story by the pictures themselves.
This book is an incredible read with lots of learning for children and as well as for adults.

Perfect for 3+
This book is available on Amazon.