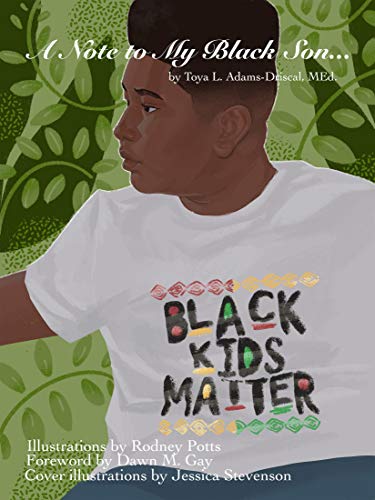 A Note to My Black Son… by Toya L. Adams-Driscal MEd.
To be a mother of a son is one of the most challenging jobs in this world, so it is important to raise them to respect women, raise them to stand up for others, raise them to be kind, and above all, raise them to be good human beings.
This book is a collection of letters written by more than sixty amazing moms who beautifully convey their love and emotions towards their sons. Each page contains a letter by a mother accompanied by a beautiful picture of them. Each word written in this book is powerful, straight from their heart, full of love and encouragement. Every mom tries to give them a message that you are unique, and you have strong features, so be fearless, love yourself and discover yourself in this big world.
I have not missed a single word from the foreword to the end.
A Note to My Black Son is an inspirational book for black boys to empower their young minds and teach them that they are beautiful and loved irrespective of their color and culture.
This book makes a positive impact in the lives of our own and other Black Sons in the world who might need some encouragement, positivity, and inspiration. This book reminds them that they are capable of making this world a better place to live, where everyone should be treated equally.
Being a mother of a son, I can totally understand the intent behind this book, and one thing that comes to my mind is why not me be a part of this book.
I recommend this book to every mother who has a son, whatever their color or culture, but they deserve a big hug and encouragement from you.
Grab your copy from Amazon.