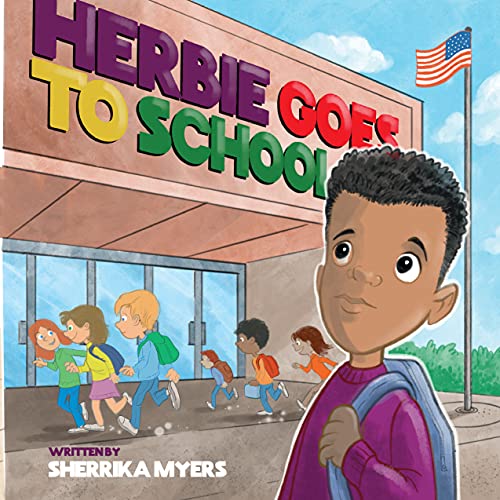 Herbie Goes to School by Sherrika Myers
Herbie Goes to School is an incredible story about building self-esteem in young children, helping them gain confidence, realize their true worth, and teach them to love themselves.
Herbie is a cute little boy who is nervous about starting his new school because he has a speech disorder. He doesn't want to go to school. He knows kids will laugh at him because he stutters, and it is difficult for him to make new friends at school.
His first day of school was not as bad as he had expected, but he also found a new friend in Reggie, a new kid from his class, and soon he realizes that there are some challenges that he has to face and "That everybody is not the same and we all are unique and add color to the world."
This book tells us how we can prepare our kids for a change, specifically when they are moving to a new school. This book is a great way to teach children about self-love, self-acceptance, and embracing themselves as they are. I want to admire the author for choosing this subject and teaching kids that they are beautiful in every possible way.
This is book two of the Lil Herbie Series, aimed at children ages four to ten.
Grab your copy from Amazon.