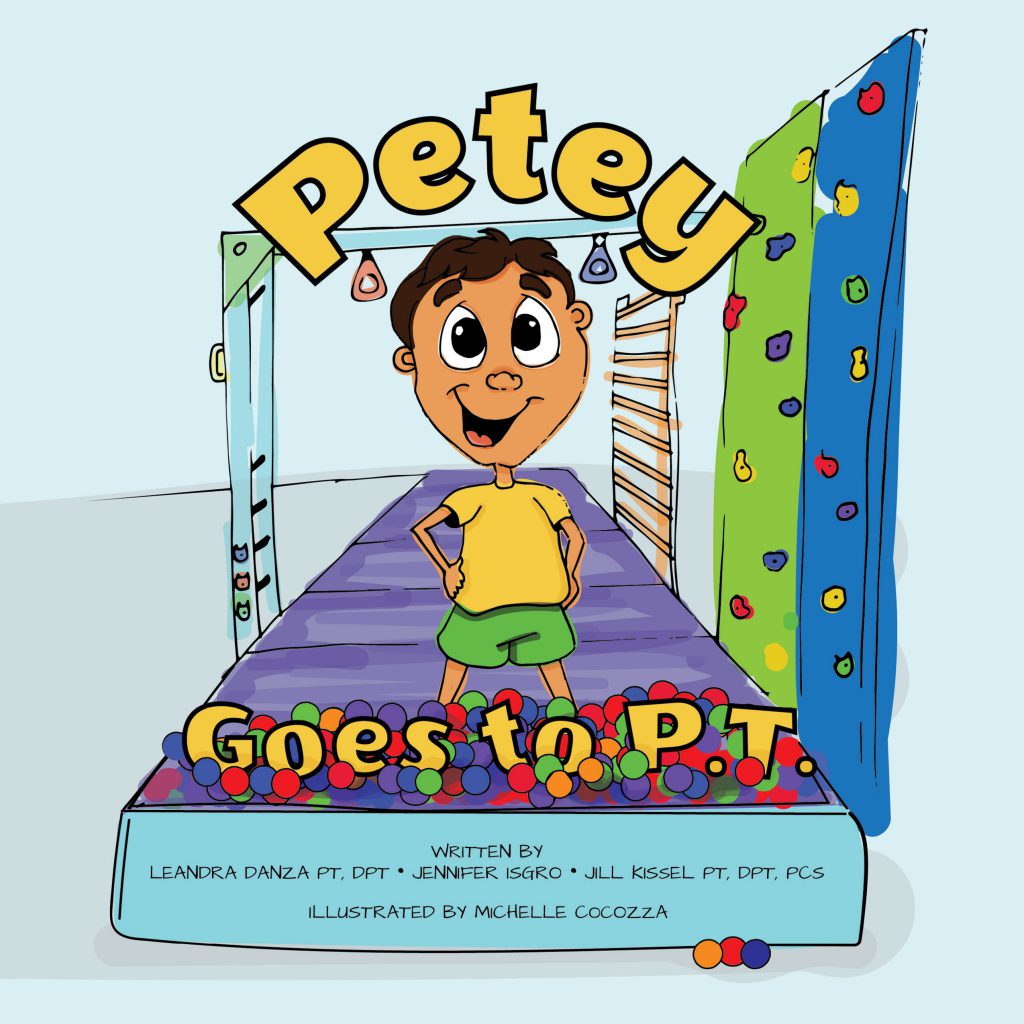 Petey Goes To PT by Leaps and Bounds PT
by Jill Kissel (Author), Leandra Danza (Author), Jennifer Isgro
Petey Goes To PT is a thoughtful book intended to help children with special needs and make them ready to conquer this world.
This story follows a boy Petey who wants to play soccer like his friends.
Then his mom takes him to PT, where therapists use exercises and other special treatments to help children move their bodies and help them learn different skills and activities.
Join Petey on his fun-filled PT adventure where he meets so many other children like him, learns to accept each other's differences and so many simple techniques that are important for his overall physical development.
This book is a good example of why a kid might go to physical therapy, this book shows how a physical therapist teaches the kid how to walk, climb, balance, and make them stronger enough to achieve their goals.
Perfect for all ages.
Grab your copy from Amazon.