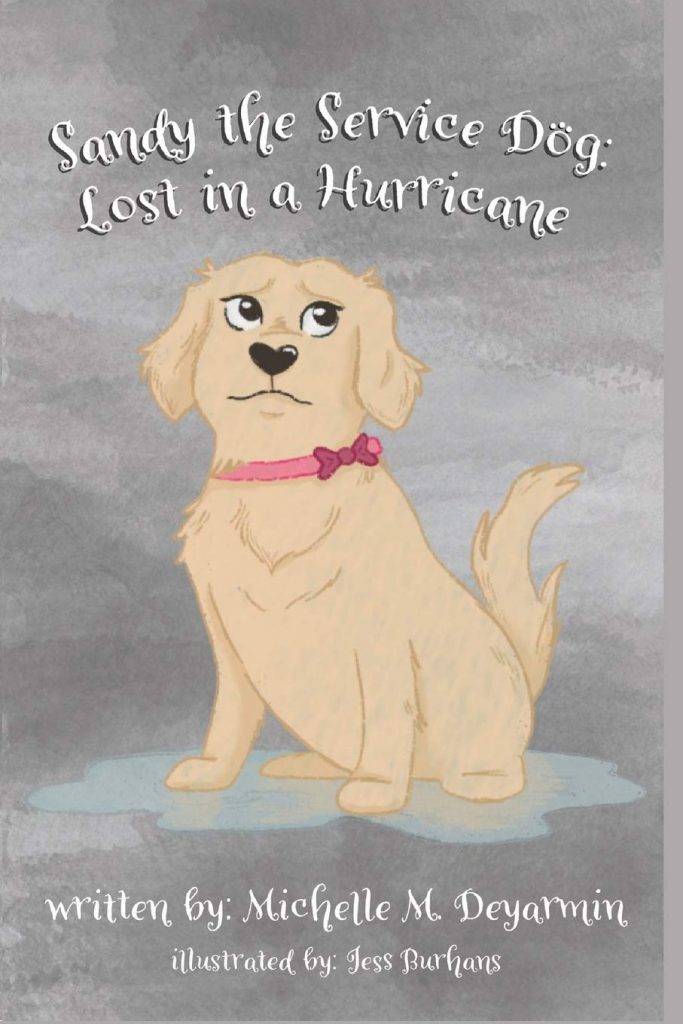 Sandy the Service Dog: Lost in a Hurricane by Michelle M. Deyarmin
Sandy the Service Dog is the first book in the "The Adventures of Sandy the Service Dog" series. It's an endearing story about love, friendship, and teamwork.
Sandy is a service dog of Shelby, a ten years old girl who suffers from a disease called epilepsy. Shelby lives with her mom, Kelly, and a four-year-old brother in Florida. Sandy provides her emotional support and tries to calm her down whenever she has a seizure. Sandy is a trained dog and always tries to be with her and look after her whenever Shelby needs her. But when a hurricane takes Sandy away from the family, she feels sad and alone. Sandy must find her way home.
Follow Sandy on her journey back to her owner Shelby, with the help of her new friends and their support, she finds her way back home and reunites with her family.
This book depicts the special bond between Sandy and her owner and how they care for each other and spend their time together.
I'm sure children will enjoy this heartwarming story of Sandy, the service dog, and cute animal characters that teach children about love, caring, family, friendship, teamwork, and dealing with difficulty.
Perfect for 6+
Grab your copy from Amazon.