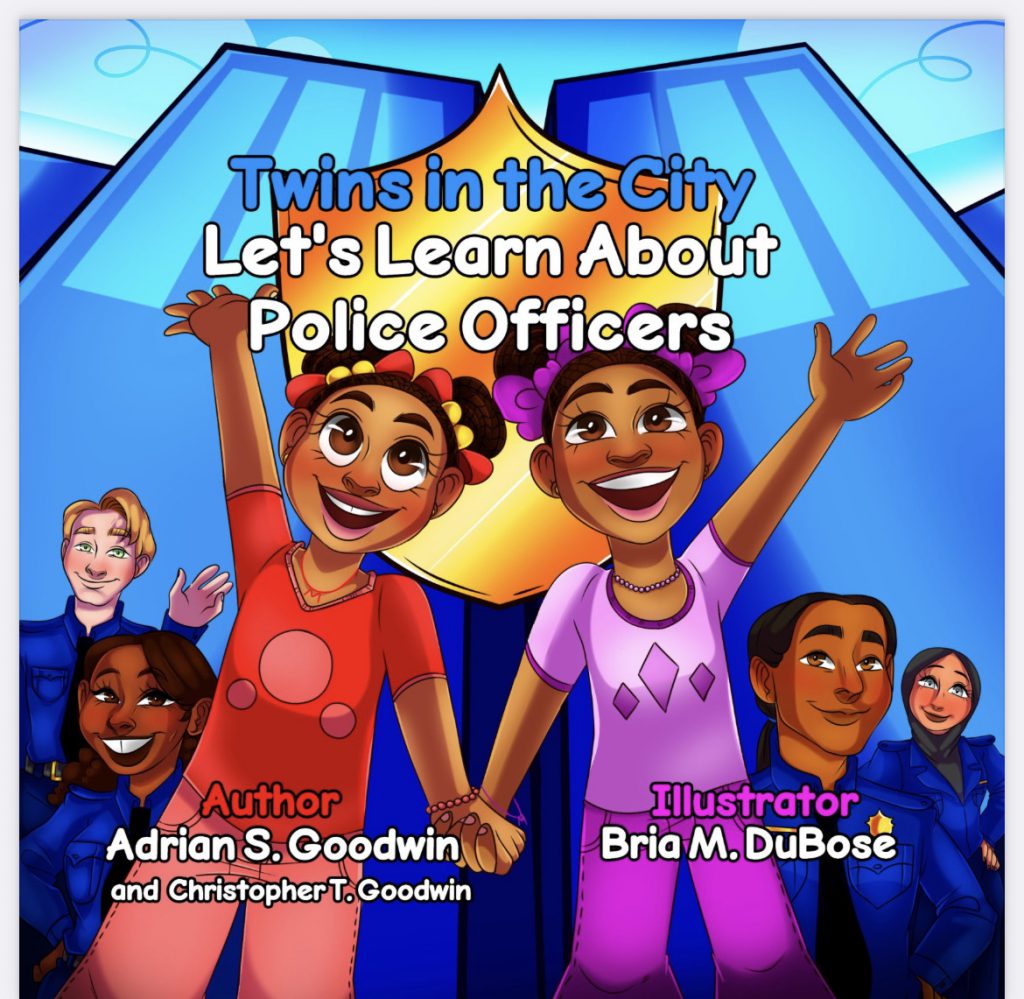 Twins in the City: Let's Learn about Police Officers by Adrian Goodwin
Twins in the City is a captivating book that introduces young readers to police officers and their duties and features characters who are diverse in terms of gender, skin color, race, and nationality.
Twins Madison and Mia are on a day out with their parents in the busy city when they spot a police officer and inquire about what they do.
Join these super adorable twin sisters, Madison and Mia, as they learn more about the duty of Police officers and how they serve and protect people.
Fascinating pictures of some police officers wearing a turban or hijab and scenes of how police officers work truly depict the diversity of different cultures and show children how police play an important role in maintaining a peaceful atmosphere in society, town, or community.
Let's celebrate this black family of police officers who empowers young children to dream big and show them that they deserve to see characters that look like them too.
Perfect for 3+
Grab your copy from Amazon.