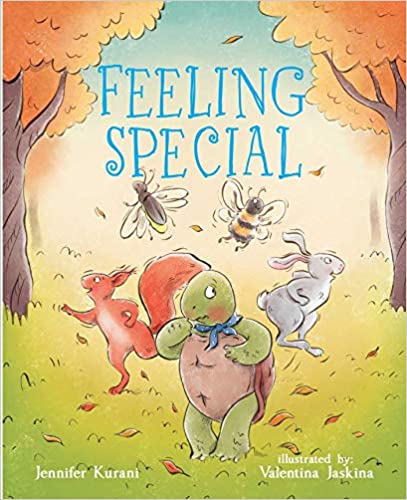 Book Review
Feeling Special By Jennifer Kurani
Feeling Special is a delightful story with a strong message for children that everyone has different qualities, so no need to compare yourself with others. This book encourages children to discover their uniqueness and strength.
Turtle feels sad, and he thinks that he is ordinary. As all his friends are special, Squirrels can leap from branch to branch quickly, Bee makes honey, and Rabbit can hop high, so Turtle wants to feel special too. Soon rain starts, and he realizes that he is also special in his own way. Join Turtle on his journey to discovering his uniqueness.
The illustrations are beautiful and help kids to understand the story with the picture themselves. Overall this book is a learning journey for kids.
Perfect for 3+
This book is available on Amazon.