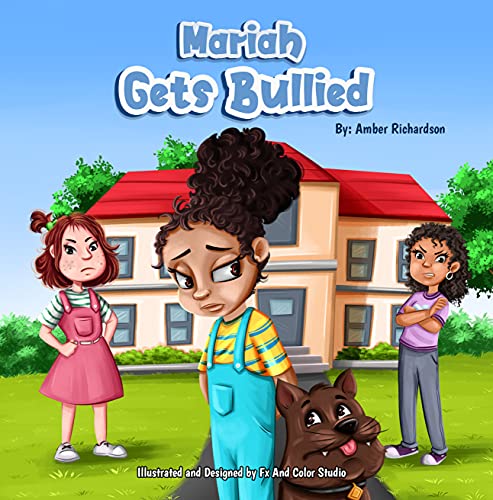 BOOK REVIEW
Mariah Gets Bullied By Amber Richardson
Mariah Gets Bullied is an inspirational story for children that gives them the courage to stand up against bullies.
Mariah and Autumn are best friends and are always picked up by the school bullies Bianca and Skylar. They are jealous of Mariah and Autumn as they received attention from teachers and received good grades in class.
One day Mariah walked her dog Max in the park, she saw Bianca and Skylar there, Max started barking at Bianca, so she hit Max, and Skylar threw Mariah to the ground.
With the help of Max, Mariah ran away from there. But the bullies did not stop, they continued fighting and pushing her in school.
She told all about the school bullies to her mom, then her mom told her to stay strong in front of bullies and tell them to leave me alone.
With the support of her mom and guidance from her teacher, she decides to face bullies. Read this realistic bully story to know how Mariah handles those school bullies.
This book is a great attempt by the young author for those children who face bullying and the after consequences. The illustrations in this book are awesome and help children to understand the story with the picture themselves.
I recommend this book to every parent, you should read this book with your child, so they understand that you are always there with them in any condition and they can talk to you freely because at last what's most important: to be happy and loved.
Perfect for 3+
This book is available on Amazon.