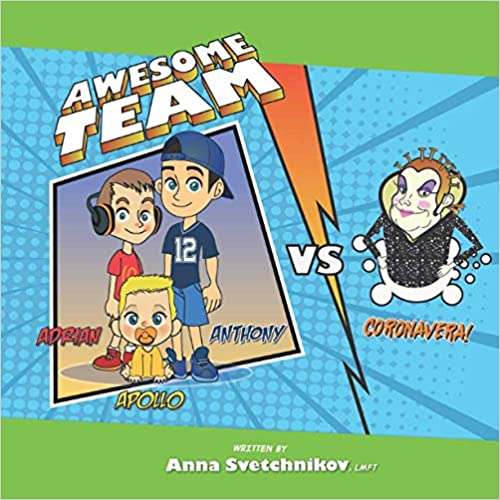 Book Review
Awesome Team By Anna Svetchnikov
Awesome Team vs. CoronaVera is a story about three ordinary brothers Anthony, Adrian, and Apollo, who went on an extraordinary adventure to defeat CoronaVera, aka covid-19. I love the description of all four main characters that are really very interesting and humorous.
The story is about Coronavera, who wants to take over the world for their evil intentions, but awesome brothers are not afraid of her and decide to fight against Coranavera. They created an Awesome Team to help people to cope up with stress, anxiety, and loneliness.
Join these amazing brothers and their adventures with Coronavera, and at the same time, children can learn about practicing good hygiene and covid-19. This book is written in a kid-friendly manner, so children will definitely enjoy this beautifully illustrated adventurous story.
Perfect for 2+
This book is available on Amazon.