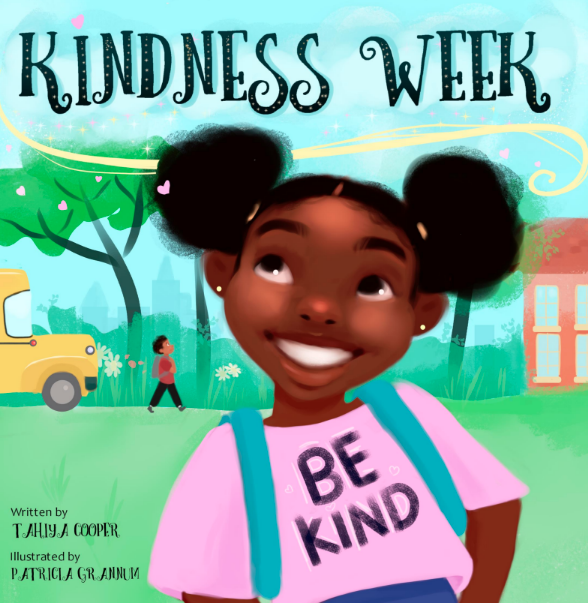 Kindness Week by Tahiya Cooper
We often underestimate the impact of kindness, but a small favor or even just a smile can make a big difference in those who need it.
Kindness Week is a beautiful book for young readers with a wonderful thought that if we could help just one person, and that one person helped someone else, then this cycle keeps going until kindness flows everywhere.
Aniyah is excited about the third grade in the school. Her teacher Mrs. Phil declares kindness week at school, and they have to do a kindness activity every day in class. On the first day, they have to make a card for the military persons, but Aniyah's one classmate doesn't understand the concept of kindness week and what's the big deal about doing kind acts for others.
Then, Aniyah shows her classmates the importance of kindness and how it can make a big difference in someone's day.
This beautiful story of kindness and friendship inspires children to help their friends during stressful times and encourages them to do something nice for others.
This sweet book gives a powerful message of spreading kindness and encourages children to make this world a beautiful place to live for all.
Perfect for all ages.
Grab your copy from Amazon.