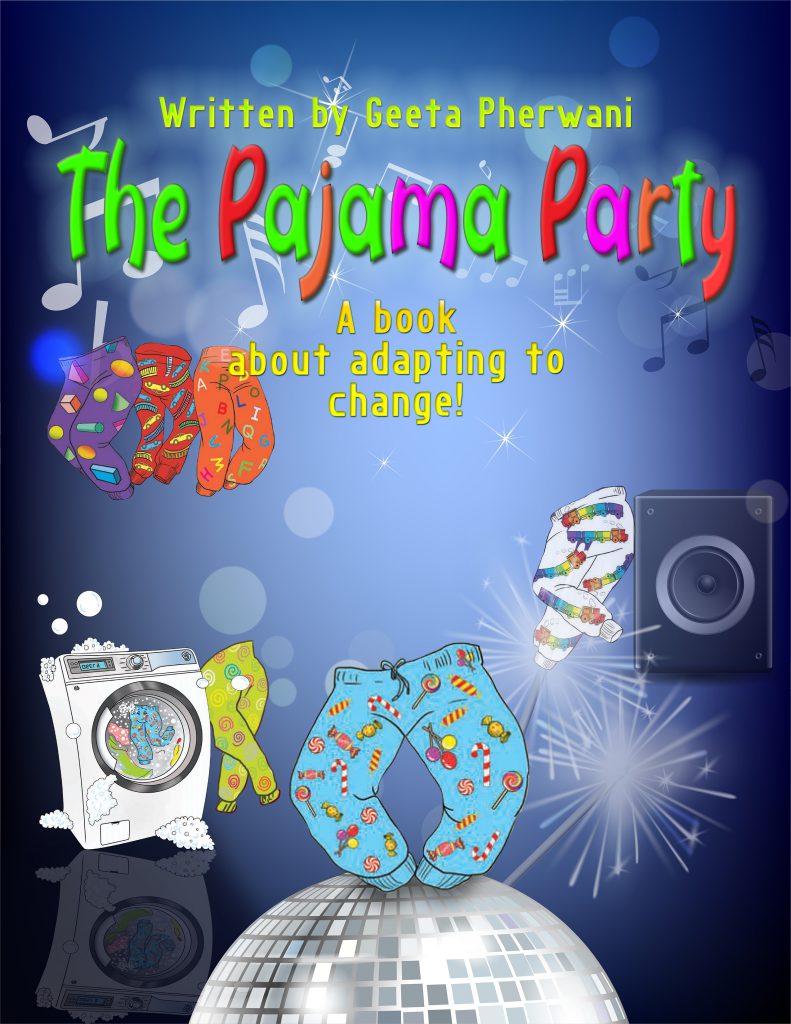 BOOK REVIEW
The Pajama Party by Geeta Pherwani
Changes occur in our lives at a regular point in time, and some changes are better.
The Pajama Party is a fun adorable picture book that tells us how to prepare our kids for a change, like in this current pandemic situation.
This story is about an old man who stitches cute and colorful pajamas for the kids, but he doesn't know that all pajamas come alive at night and party together. One day the old man ran short of clothes, so he stitched the smallest pajama and named it Baby Blue. Baby blue loves to dance and play with all the pajamas at the shop every night. Every day he hides himself in the pile of clothes because he doesn't want to leave the shop. One day a little boy Noah bought baby blue, and now you have to read this book to know how Baby Blue adjusted himself in a new house or did the pajama party still continue for him?
This book has beautiful illustrations of cute and colorful pajamas that every kid would love to wear. So get ready to join the fun at the Pajama party with Noah and Baby Blue.
Children are more adaptable than we think, and with the proper support and encouragement, they will learn to rise in any new condition, so this book is perfect for children to adopt changes in a fun manner.
Perfect for 3+
This book is available on Amazon.