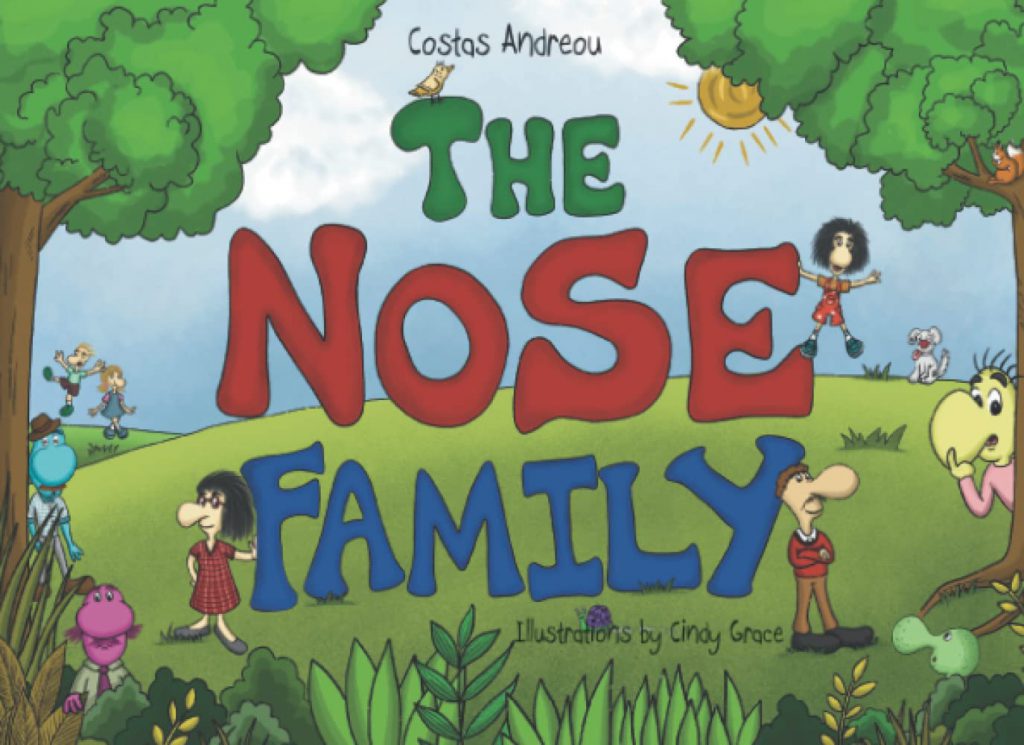 The Nose family by Costas Andreou
Sometimes people feel inadequate in some aspects of their life, and they start interfering in the lives of others, and that makes them nosy.
Mr. Nose, Mrs. Nose, Mini Nose live in Nose Town and they are very nosy. Mr. Nose is dissatisfied with his job at the library, Mrs. Nose and Mini Nose also unhappy with their lives, so they interfere in others' business. One day, Mrs. Nose finds something magical in her house that makes their life interesting, so read this funny story to know how they discovered their hobbies to keep themselves busy and start to be happy with their own lives. This book has funny and humorous illustrations that make you giggle throughout the story.
We all had to deal with nosy people at some point in our lives and this funny book very beautifully explained how we have to deal with nosiness and how we can overcome it and find our self-esteem, inner peace, and happiness.
Perfect for 4+
Grab your copy from Amazon.