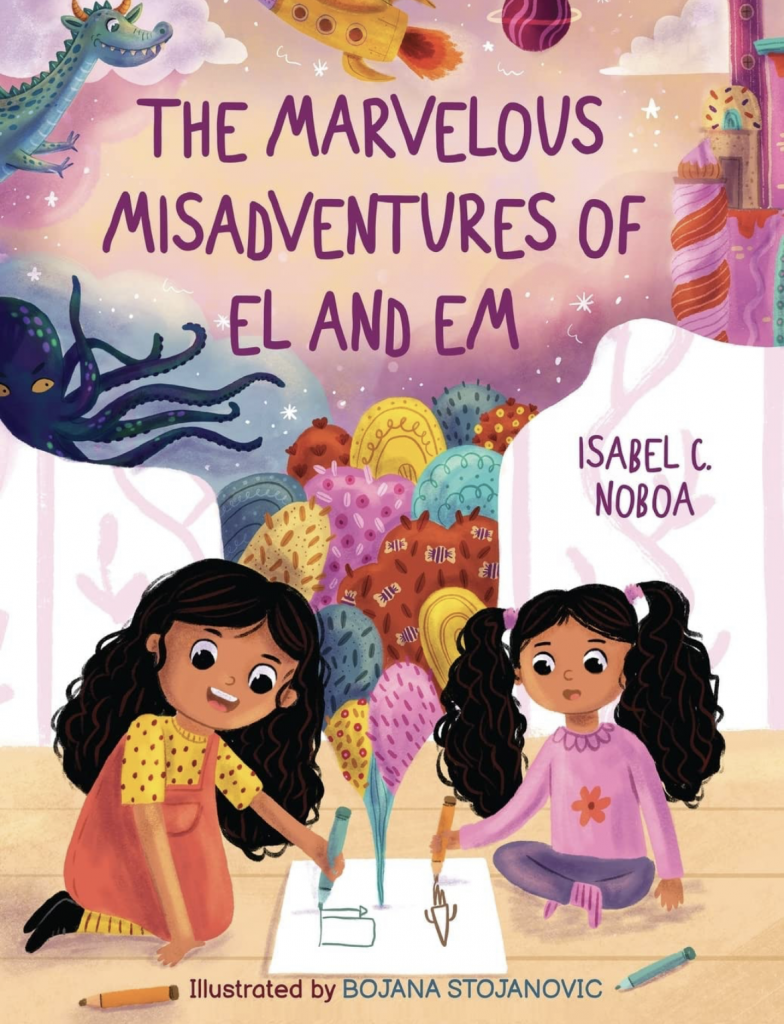 The Marvelous Misadventures of El and Em by Isabel C Noboa
Children have vivid imaginations, and creative visualization usually comes naturally to them. The Marvelous Misadventures of El and Em encourages imaginative play in children and shows how we could use their imagination in their early development.
It all started with magical markers! Two little girls, El and Em, were bored at home because of the rain, then their aunt Izzie gave them magical markers to draw their imagination, and their misadventures began. Their imagination takes them beyond the walls of their room and on some unforgettable adventures to whimsical places as princesses and mermaids.
Follow El, Em, and Aunt Izzie on their exciting journeys to the Pink Cookie Castle, into the ocean and outer space.
This fun and exciting book takes children through magical misadventures and gives a beautiful message of staying creative and strong during difficult times.
Perfect for 2+
Grab your copy from Amazon.