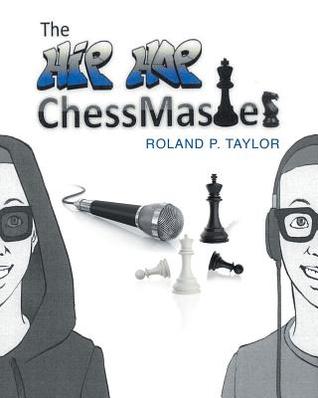 Book Review
The Hip Hop Chess Master By Roland P Taylor
The Hip Hop Chess Master is the tale of a young, middle school boy Vaughn, who is really popular in school because of his talent as a hip-hopper, but nobody knows he loves to play chess too. I just loved how his father and grandfather guided him to explore more possibilities with chess and told him not to be ashamed to accept that you love to play chess. 
Vaughn finds himself split between two loves when his father enrolled him in a chess tournament and the same day he has his spring talent show at school. What will he decide? Be a rapper? Be a chess player? Or truly become… the hip-hop chess master.
This book describes how chess improves children's concentration, creative thinking, and even mathematical abilities. This book is written to help children and as well as for parents to understand the value of money and the concept of developing skills from an early age.
This book teaches parents that if a child has talent and capabilities, then it is our responsibility to guide them and train their minds towards learning and problem-solving skills. This book is an inspirational and motivating read for young kids.
Recommended for 7+
Now, you can experience music from the book including the tracks -Checkmate- and -Lunchroom Battle-. Just visit https://soundcloud.com/thehiphopchessmaster
This book is available on Amazon.