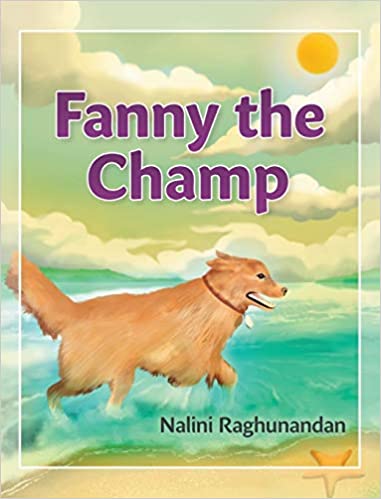 Book Review
Fanny the Champ By Nalini Raghunandan

Fanny the Champ is a children's story of an adorable and friendly dog who lives with Mr. Ed and his family in a small fishing village by the seashore. Every morning, Fanny waits for Mr. Ed by the shore until he gets back from his night-time fishing trip, and he always gives him a big fish to eat. One day he saved a boy from drowning in the water. It's adventurous to read how Fanny saved his life and become the Hero of the town.
This adorable story of Fanny teaches children to be brave, selfless, and helpful towards others.
Fanny the Champ is a beautifully narrated story, and vibrant illustrations make this book more eye-catching. I really want to admire the author for writing such a wonderful book for our furry friends.
Perfect for 2+
This book is available on Amazon.