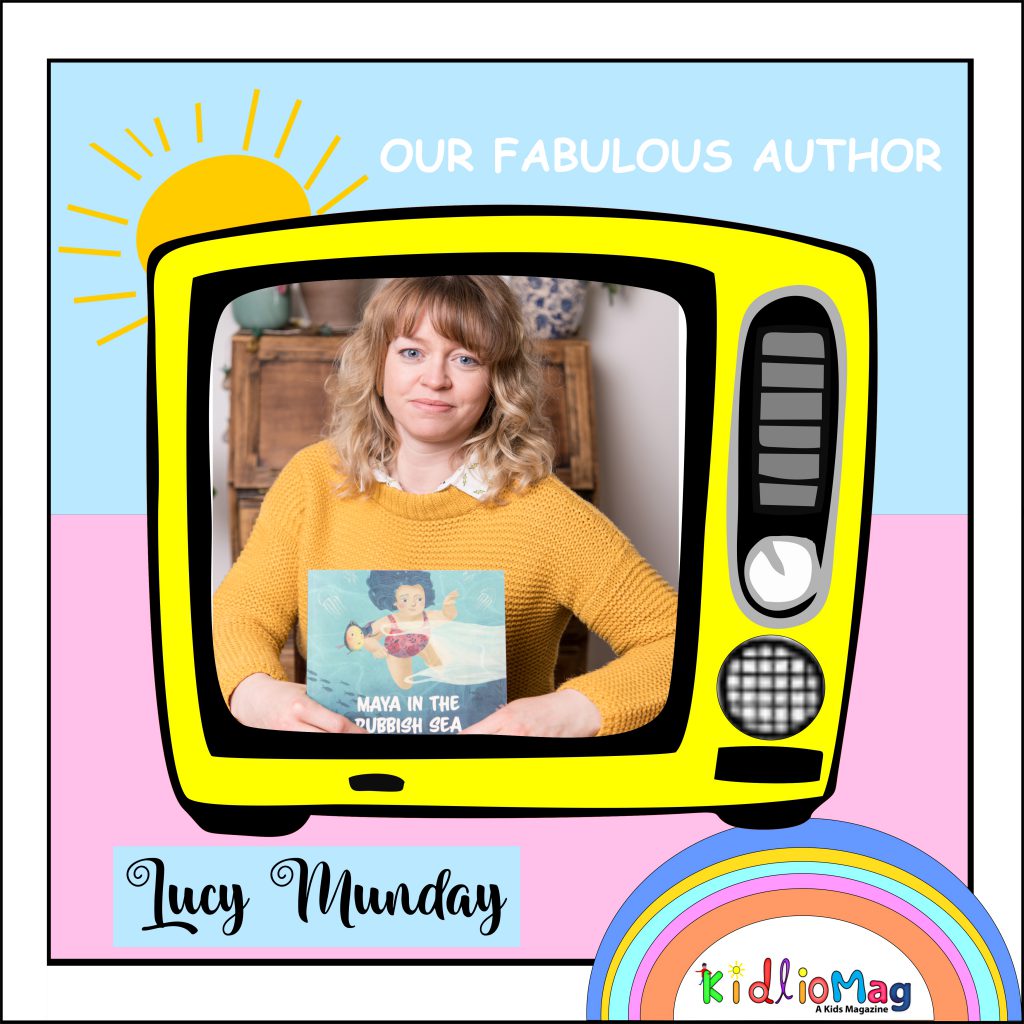 Q: First tell us something about yourself?

I am a Bristol (UK) based writer and I was inspired to write my book from scuba diving when I lived in Bali.
Q: How and when your journey started as a writer?

A long long time ago in my twenties, after graduating from a degree in Photography, I started writing sports and travel articles for various online magazines and blogs. I eventually broke into local journalism in 2014 and did my professional exams although I knew I wanted to write for children. I was made redundant from the paper job from an editorial reshuffle in 2016, which is a general hazard of media jobs these days, so I toddled off back to university to study a master's in literature and managed to spend a lot of my time studying climate change in literature as well as creative writing. Since then I have been writing professionally for companies, as well as myself as an author.
Q: When did you write your first story? Is it published or not?

I'd already started writing my book by the time I went back to university and I spent a lot of my spare time during my time at the newspaper researching marine animals, threats to ocean life and man-made climate change in the oceans. I spent some time playing with the format, whether it would be a chapter or picture book and then got to work on it for about two or three years, finally finishing in summer 2019. I spent a year reaching out to traditional publishers and then decided, after being made redundant again, that I now had the time to self-publish. I approached Simona for the illustrations pretty soon after this and Maya in the Rubbish Sea was finally published in December 2020! Since then I've collaborated with a UK ocean conservation charity called Sea Changers and Maya has gained the Love Reading 4 Kids 'Indie Books We Love' badge, which were both very exciting!
Q: Tell us something more about your books?

My main focus is on how I can empower readers, either adults or children, to feel like they can act on the climate crisis. I think one of the biggest problems we have with it is communications and in striking a tone that isn't depressing or that makes people feel hopeless. If I can create an engaging, entertaining and inspiring story that encourages a reader to feel compelled to learn, even just a little bit, I would be really happy with that.
Q: Why do you choose kids as your reader ? is there any specific reason?

It sounds trite, but children are the future. That's not to say that it's up to them to clean up our messes; I would hope that any adult introducing a child to stories like mine is already interested in these themes and doing some of the necessary work. It's not good enough for us to rely on kids to come up with the answers for the state the world is in now. But children can in turn, through their natural curiosity, a love of a beautifully illustrated character, or from learning an exciting bit of vocabulary, show us adults that there are lots of things worth learning and fighting for. I LOVE words and it's so much fun introducing children to new words that they can pore over and learn and start using themselves.
Q: How did these stories and characters come to your mind?

The romantic version would be to say, they just pop into your mind one day, but that's not the case. I went diving in Bali, was inspired to write a story because of the amount of waste around the coral reefs and I worked on the story and the characters from that. I wrote out letters from my characters, which is a technique that David Mitchell uses, and I researched the aspects of various marine animals and what kind of girl Maya is. You just have to be prepared to keep working on it.
Q: Do you want to give any message for your readers?

Aside from hoping that my readers are inspired to learn more about the oceans and the climate crisis, I'd like to say that if you like the story, tell people about it by sharing on social media and leaving a review on my website! Self-published indie writers have a big hill to climb to get our books out to readers and some kind words can go a long way to helping get Maya into people's laps.