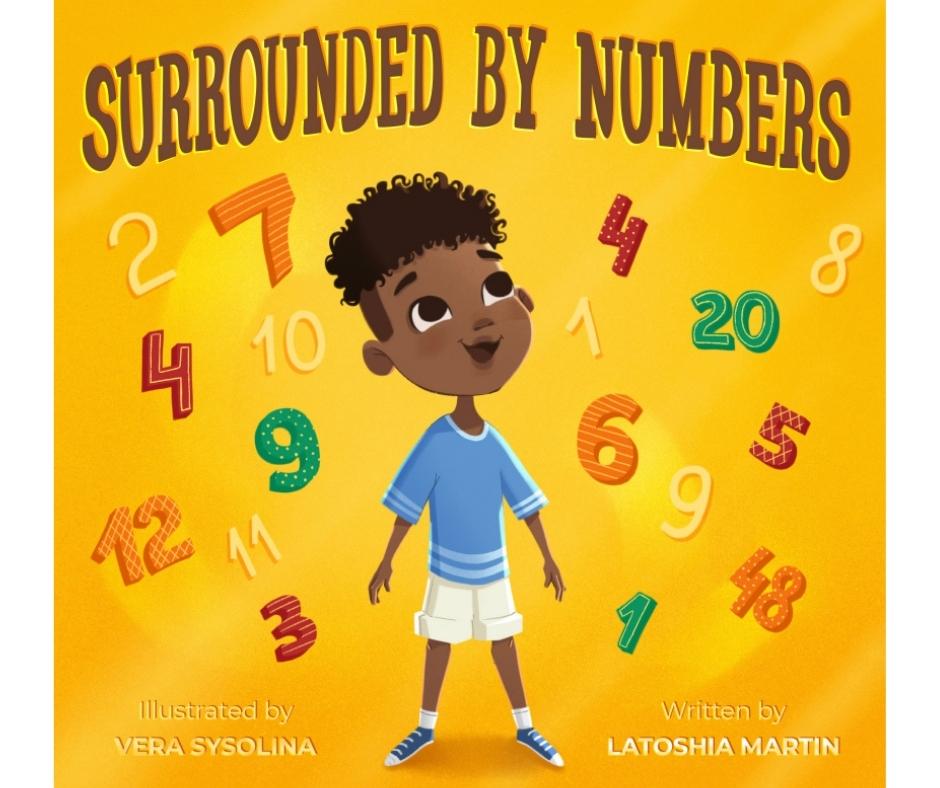 Surrounded By Numbers by Latoshia Martin
Surrounded by Numbers is a fun and colorful book that shows mathematics is everywhere, and we all are surrounded by numbers in almost every fact of life, in the home or the grocery store.
This story follows Isaiah, a cute little boy who takes the reader on a learning journey full of numbers. He told us that wherever I go, a Number pops out from anywhere, so be on the lookout for numbers in and around your house.
Follow Isaiah and his family in this adorable book of numbers that shows exploring and learning are important for toddlers' overall development.
This book is an interactive learning tool for parents to help children deal with numbers and calculations in everyday life.
Perfect for 0+
Grab your copy from Amazon.