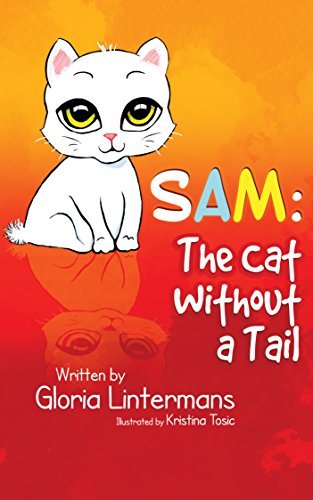 BOOK REVIEW
Sam: The Cat Without a Tail by Gloria Lintermans

Sam: The Cat Without a Tail is a beautiful story with a strong message for children that everyone has different qualities, so we don't have to compare ourselves with others.
Alex is so happy to get a new pet as a gift, a Manx cat Sam.
Sam looks different from other cats as he has no tail, and whenever he goes outside the house, other cats and dogs make fun of him.
So he decided to stay in the house with Alex because he always adores him.
Join Sam on his journey of self-discovery to find out exactly how unique he truly is. This book is a way to teach children about self-love, self-worth and encourages them to be proud of their uniqueness and other physical differences.
Illustrations are vibrant and filled with adorable animal characters that make this book a fun learning journey for kids. This book teaches children to love and appreciate each other because everyone is unique.
Perfect for 2+
This book is available on Amazon.