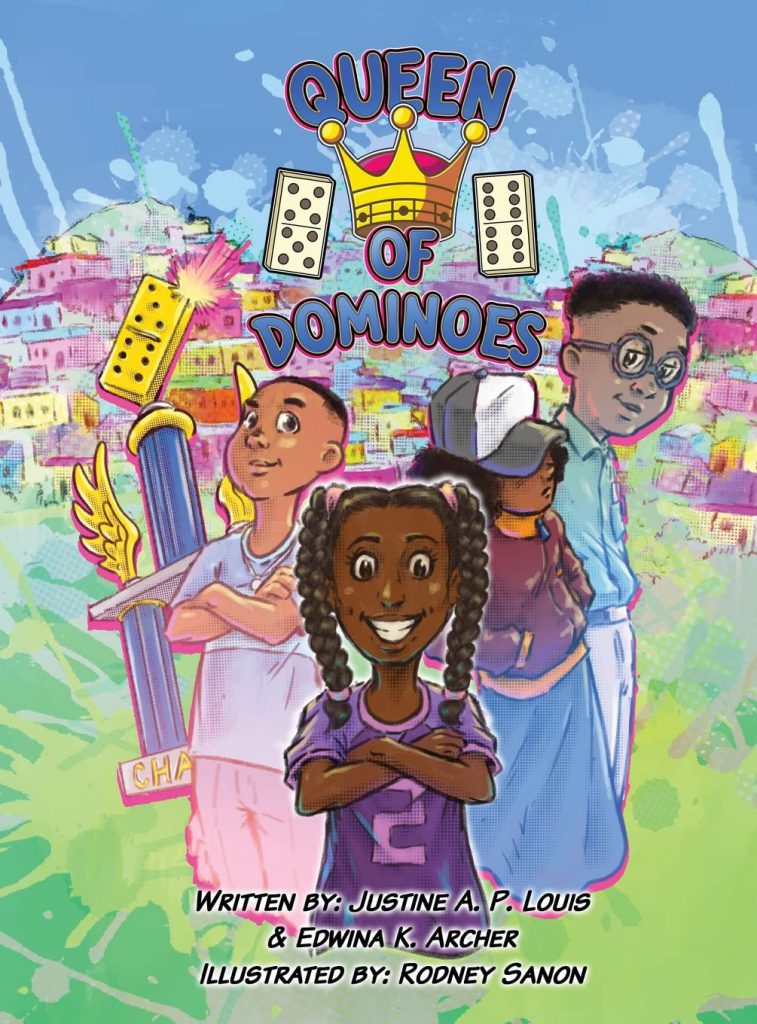 Queen of Dominoes by Justine A P Louis, Edwina K Archer
Dominoes is the most famous well-known family game that is enjoyed on all the Caribbean islands, so get ready to play or learn Dominoes in the Caribbean style.
Melody is an eight years old girl who loves to play Dominoes, and she is known as "Domino Girl" in her school. For the first time, Melody feels nervous as she is going to take part in the annual Domino Tournament in the Caribbean. Melody is one of the youngest players in the tournament, and she has to compete against players who are two-time champions and much older than her. She practiced for many weeks with her grandfather, who is an expert in dominoes.
Follow Melody in this fun-filled game of Dominoes to know how she learned skills and wisdom from her grandfather and used them to become the "Queen of Dominoes."
Queen of Dominoes is an incredible story about a Caribbean-style dominoes game that teaches children to believe in themselves and helps children gain confidence to deal with everyday challenges. It encourages children to overcome obstacles, never gives up on dreams, and inspires them to celebrate their achievements with pride.
Perfect for 5+
Grab your copy from Amazon.