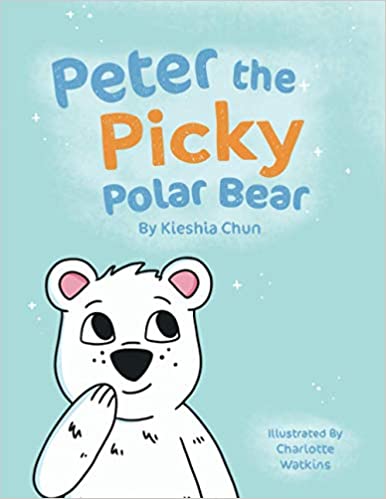 BOOK REVIEW
Peter the Picky Polar Bear By Kieshia Chun

Do you have a picky eater at home? if your answer is Yes, then this book is perfect to read with your kids.
Every child has something they don't like to eat, they don't even want to taste it and start their fascinating story around it. As in this story, Peter a Polar bear, who doesn't like to eat fish, Peter's mummy, his daddy, and even his teacher have tried to get Peter to eat fish, but he made up his mind that he didn't like fish. Then his friend Penguin makes him understand that it's better to try the food first then you can decide if you liked it or not.
This beautiful story will encourage the pickiest of eaters to keep an open mind when there's new food to try.
Easy text and simple illustrations make this book a fun and enjoyable read for children. I recommend this book to every parent out there so you can read this book with your children and encourage them to try out new and healthy food.
Perfect for 2+
This book is available on Amazon.